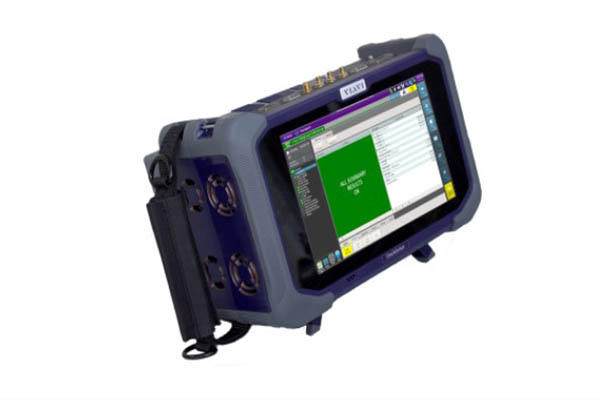 VIAVI showcased its Lab to Live test and optimization solutions across 5G, Fiber and Cloud at India Mobile Congress, October 27- 29, New Delhi.
VIAVI showcased NITRO Wireless, a portfolio of solutions enabling all participants in the ecosystem – equipment manufacturers, service providers, semiconductor companies, software developers and system integrators – to accelerate technology development by validating performance at each stage in intelligent, intuitive and automated ways.
NITRO Wireless brings together proven performance and interoperability test platforms used throughout the industry for 3GPP and O-RAN with cloud, intelligence, automation, and digital twin technology enabled by the Network Integrated Test, Real-Time Analytics and Optimization (NITRO) platform. As networks become more complex and layered, a focus on measuring and assuring experience from the user perspective – by emulating usage scenarios modeled on real network data – generates the essential intelligence to simplify the delivery of new technology. 
In addition, VIAVI also showcased its all-in-one cell site installation and maintenance test platform. OneAdvisor 800 Wireless equips field technicians and contractors with a compact instrument to install, activate and maintain all elements of the RAN, including RF and fiber. OneAdvisor 800 addresses current deployment scenarios – from millimeter wave networks, to mitigating uplink interference, to network timing and synchronization, and X-haul testing – with automated test processes that help close workforce skill gaps.