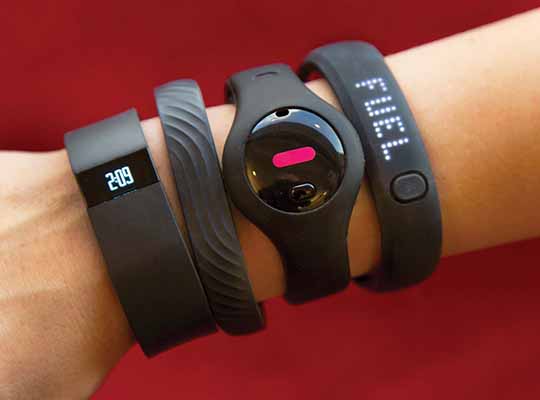 While wearable technology has been utilized in vertical sectors such as the military and healthcare industries for many years, ongoing advances have triggered a major resurgence of the concept, particularly among the consumer community. Key enabling technologies including low cost sensors, wireless connectivity, active materials and energy have converged to make wearable technology mainstream.
Driven by the ability to interconnect with key modern trends of healthcare, fitness, messaging and socialization, the wearable technology ecosystem is attracting significant levels of interest. Companies as varied as smartphone OEMs, mobile operators, health insurers and retailers are circling the ecosystem alongside tiny startups, all vying for a stake.

Market Segmentation:
On the basis of type, the market has been segmented into
Smartwatches
Smart Glasses
Smart Clothing
Smart Ear wear
Smart Jewellery
Heads-up Displays
Others
The applications of virtual networking services covered in the study are
Healthcare
Professional Sports
Retail & Hospitality
Military
Public Safety
Others
Key Findings:
The wearable device shipments will grow at a CAGR of approximately 22% between 2018 and 2021. By the end of 2021, wearable devices will represent a market worth $45 Billion with over 250 Million annual unit shipments.
In terms of annual wearable device unit shipments, the top 5 vendors – Apple, Xiaomi, Fitbit, Samsung and Garmin – collectively account for more than 55% of the market.
Cellular connectivity and associated advanced capabilities – such as VoLTE (Voice over LTE) – are increasingly being integrated into consumer oriented wearables such as smartwatches.
The wearable devices will help mobile operators drive more than $12 Billion in service revenue by the end of 2021, following a CAGR of approximately 36% between 2018 and 2021.
As wearable technology vendors seek to minimize dependence on hardware sales, new business models are continuing to gain popularity – ranging from corporate wellness programs to sports performance analytics.
Browse full report with ToC: https://inforgrowth.com/report/18891/the-wearable-technology-ecosystem-2018-2030-opportunities-challenges-strategies-industry-verticals-and-forecasts