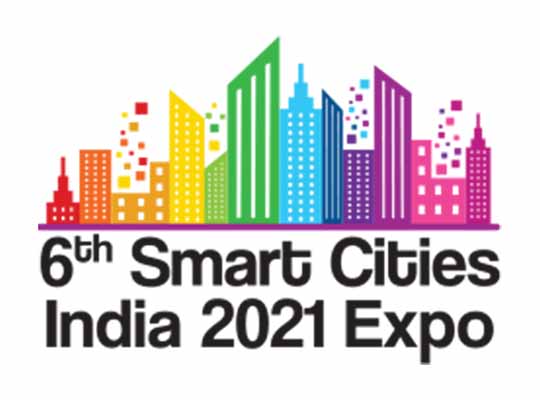 Despite the achievements of Smart Cities Mission, many major cities crumbled under the onslaught of the novel coronavirus, so how can urban planning systems better equip themselves for future pandemic management.
How can we learn from the best practices and go beyond 100 smart cities, and the frameworks to engage citizens during implementation?
New Delhi, 21 Sept. 2020: Exhibitions India Group and 6th Smart Cities India 2021 expo hosted urban planners and city leaders to deliberate a highly relevant discourse on Refurbish and Reimagine the Future of Indian Cities. The esteemed industrywide panel weighed in on the evolving needs of urban India, and discussed the multi-dimensional requirements, including environment, economy, public health, education, safety & surveillance, public transport systems and much more.
Moderator Mr. Rajendra Kumar, Director, School of Architecture, Noida-International-University led an engaging panel with poignant thoughts. "Cities around the world have faced the brunt of the current pandemic, which threatened the millions who live in dense megacities, across both developed and developing nations. We must take lessons to better prepare for similar future challenges. Authorities need to make sustained efforts on the ground in order to drive real change across our cities. Very often, citizens are left out of the urban planning process, and we need to include all stakeholders for effective planning."

Underscoring the need for reimagination of our cities to ensure that they thrive, Mr. Dikshu Kukreja, Architect and Urban Designer, CP Kukreja Architects said, "A range of issues plague our smart cities today, ranging from poor air quality, overcrowding, safety concerns for women & little children, traffic clogging, water logging during monsoons, to name a few. To make sure that our cities don't collapse under these issues, solutions and infrastructure must be built into the very design of our cities. There are various instances of simple solutions being integrated into Indian cities to enrich the lives of citizens, such as introduction of night activities for a safer city in Ahmedabad, the green architecture movement, and drives to save the dense green population. Development has to be sustainable, and not at the cost of the environment."
Mr. Piotr Lorens, Architect, Society of Polish Town Planners, ISOCARP – International Society of City and Regional Planners highlighted the role of citizens in effective urban planning. "There is much discourse across Europe regarding the values of developing cities, and one of the most prominent concepts is Green Urban Deals. With such diversity in the needs of urban entities across continents and countries, every city has unique issues and challenges that need to be addressed to create sustainable urban solutions. An important aspect is how to incorporate these values into real world city planning, and the concept of Urban Planning Doctrine is a step in the direction of identifying community priorities and listening to needs to various stakeholders to plan and implement the resulting solutions."
Referring to steps undertaken to tackle the COVID-19 crisis as 'in every disaster, there's an opportunity,' Ms. Kanak Tiwari, NIUA remarked, "Without undermining the sufferings of various groups such as migrants during the pandemic, there were advancements made in terms of organisational cooperation, technological development and citizen involvement- that must continue to drive effective city organisation. Different agencies and government departments collaborated to ensure essential services did not suffer, and we came up with COVID diaries and relevant apps to facilitate that. E-governance got a big philip during lockdowns, and the people- who had been essentially absent from the planning process were brought into the fold, and they turned up in big numbers to volunteer. These changes brought on during COVID-19 must stay, and be a part of the way forward."
Mr. Sanjay Goel, Director, Ludhiana Smart City Limited shed light on the disparities of progress within and cross cities with instances, "There are comparisons of side by side cities, such as the beautifully planned city of Chandigarh, and the unfortunately polluted city of Ludhiana. The rate of progress is slow, and disparate. All cities have areas that are more developed and areas that are underdeveloped, and the pace of pan-city projects is slow. It takes time to identify necessary projects to begin with, and the budgets allocated under Smart Cities Mission is not enough for overall development. An important involvement that's missing is that of architects- India has a registered 1,10,000 architects and most of them are limited to tier-1 cities. They must come forward, and we need to involve architects more aggressively in the urban planning process."
About 6th Smart Cities India Expo
Since its inception in 2015, Smart Cities India expo has evolved into Asia's largest trade fair and conference on the matter. Organized by the India Trade Promotion Organisation (ITPO) & Exhibitions India Group; the expo is scheduled to be held at Pragati Maidan, New Delhi, from 24-26 March, 2021. Conference sessions and exhibition across key verticals constituting smart cities framework including Buildings, Cleanliness, Solar, Transport, Water will be held at the event.
For more, please visit: https://www.smartcitiesindia.com/
About Exhibitions India Group
Exhibitions India Group (EIG) is a trade promotion organization creating opportunities for investments, joint ventures and technology transfers. EIG acts as an interface between businesses, government, academia, society, media, etc. EIG has been in existence since 1987 and is committed to providing satisfaction to its customers by organizing quality and focused international trade shows through exceptional services, employee involvement, market intelligence and continual improvement.
For more, please visit: https://www.exhibitionsindia.com/