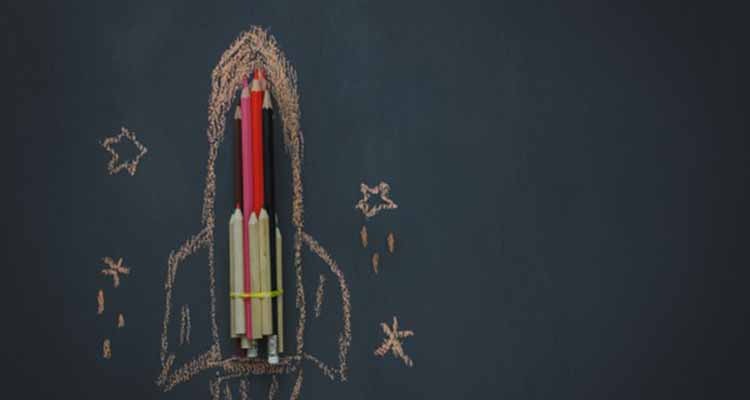 Being today the biggest market in the world, India had the heritage of innovation from its Vedic times. Not going that far, Indians have the unique property of rolling things at an abstract way with immense cost-effectiveness and scalability. From food, to apparels, Indian startups have taken it all. In recent times, tech startups have seen miraculous growth given Government's support, schemes and the bullish market and growing FDI or foreign investment in the indigenous market. The Indian startup ecosystem has evolved dynamically over the last two decades. Some startups were founded in the 2000s, but the ecosystem was still immature as only a few investors were active and the number of support organisations such as incubators and accelerators was limited. Some successful exits occurred in the late 2000s and in the last ten years, the number of startups increased fast and more support has become available in all dimensions. Bangalore has emerged as India's primary startup hub, but significant founding activity is also taking place in Mumbai and the National Capital Region (NCR), as well as some smaller cities.
Startup India Scheme

The Startup India Scheme is an initiative of the Government of India in 2016. The primary objective of Startup India is the promotion of startups, generation of employment, and wealth creation. The Startup India has initiated several programs for building a robust startup ecosystem and transforming India into a country of job creators instead of job seekers. These programs are managed by the Department for Industrial Policy and Promotion (DPIIT). Any company which fall into below list of category will be called as "Startup" and eligible to be recognised by the DPIIT to avail the benefits from the Government of India.
Age of the Company – The Date of Incorporation should not exceed 10 years
Type of Company – Should have been Incorporated as a Private Limited Company or a Registered Partnership Firm or a Limited Liability Partnership
Annual Turnover – Should not exceed Rs.100 crore for any of the financial years since its Incorporation
Original Entity – The company or Entity should have been formed originally by the promoters and should not have been formed by splitting up or reconstructing an existing business
Innovative & Scalable – Should have plan for development or improvement of a product, process or service and/or have a scalable business model with high potential for the creation of wealth & employment
Under the Startup India Initiative, the companies which are registered under DPIIT are eligible to receive the following benefits:
Simplification and Handholding – Easier compliance, easier exit process for failed startups, legal support, fast-tracking of patent applications and a website to reduce information asymmetry.
Funding & Incentives – Exemptions on Income Tax and Capital Gains Tax for eligible startups; a fund of funds to infuse more capital into the startup ecosystem and a credit guarantee scheme.
Incubation & Industry-Academia Partnerships – Creation of numerous incubators and innovation labs, events, competitions and grants.
SMEs –The Economic Powerhouse
Influx in domestic and foreign capital and rise in disposable income and consumption among many other positive attributes have impacted the growth of SMEs. One other major factor that is being touted as the backbone of India's economy is Small and Medium Enterprises (SME) sector. SMEs are mushrooming in a myriad of sectors across the country. Statistics show that SME accounts for 45% of industrial output and 40% of the total exports in India. It generates employment for 60 million people and creates 1.3 million jobs every year. Given that a majority of India's population lives in villages and Tier-1/Tier 2 cities, the SME sector has also emerged as a key factor to urbanize rural India.
In spite of its contribution to the socio-economic growth of India, SMEs face a number of challenges:
Lack of capital due to inadequate access to finance and credit
Inability to attract talented and tech-savvy manpower
Poor infrastructure and utilities resulting in low production capacity
Lack of innovation
Technology and digital knowledge gap
Lack of marketing know-how
Due to these challenges, the Indian SMEs are unable to scale to their full potential, rise up to the standards of their international peers and become self-sustainable. On the positive side, these challenges should be perceived as untapped opportunities for the SME sector. These challenges offer a broad scope to strengthen the foundation of SMEs in India. NASSCOM, India's industry association for the IT and IT-enabled products has formed SME Council for its SME members who account for 80% its total member-base. NASSCOM aims to empower SME to grow the next level and provide end-to-end assistance in terms of knowledge dissemination, best industry practices, networking, policy advocacy and brand building.
Challenges Within The Indian SME/SMB Sector
It has taken over 50 years of collective effort from both the government and the people of India to facilitate the growth of the SME sector so far. However, along the way, some industry experts identified clearly defined problem areas within this space that require immediate resolution in order to ease business operations in India:
Difficulty in procuring finance and credit instruments – Unlike Tier I cities, where most businesses have easy access to various finance and credit instruments, enterprises based in Tier II and Tier III cities find it significantly harder to procure the same. However, the gravity of this issue varies across different regions of the country. According to a study conducted by FICCI – a whopping 83 percent of enterprises in the city of Chandigarh stated difficulty in the procurement of credit instruments as a major challenge, while only 77 percent from Mumbai cited this issue as a growth inhibitor.
Lack of basic infrastructure – lack of comprehensive infrastructure is perhaps the biggest drawback faced by businesses within the SMB/SME ecosystem. Since there is still a significant percentage of SMEs that operate within the unorganized space, the lack of basic facilities and absence of marketing platforms makes it extremely difficult for such businesses to thrive and/or compete with stronger players in the market.
The Solution
Nowadays, thanks to the efforts put by the Indian government on promoting digital payment services, several local shopkeepers are equipped with the means to receive online payment from various sources, eliminating any requirement to stand in long lines or queues to withdraw cash. Even local grocery vendors are now able to show every transaction in the bank and get a working capital loan if required based on the same. Moreover, easy access to finance and credit instruments are gradually boosting the entire SMB financing system as well as facilitating small ticket loans via NBFCs and microfinancing companies. Several fintech companies like Zest money and LendingKart are gradually becoming viable sources for small businesses to access loan facilities on a digital platform.
More than anything else, such digital transactions are playing a key role in helping cash-based transaction businesses to record their income and avail loans without any hassle. Availability of exclusive marketing platforms and distribution networks is another improvement that is being witnessed by many in the SME sector that are enabling many entrepreneurs to augment their businesses across a wider margin and achieve greater growth.
Although it certainly takes time to implement reforms at the level of governance and allow its effects to trickle down, several startups have begun to develop 'disruptive' solutions that directly enable SMEs at the grassroots level. These days, location-based online and offline discovery platforms are playing a key role in helping smaller businesses get discovered locally by increasing their online visibility and subsequently enable business growth.
2020 – The Startup Year
As many as 11,500 startups would come up in the country employing over 2,50,000 people by 2020, according to key findings of India Start-up Report 2014 of industry body Nasscom. Unveiling the findings here today, Nasscom President R Chandrashekhar said 300 VC/PE (venture capital and private equity) and 225 angel investments deals amounting to over $2 billion had been made in India. He said over 20 mergers and acquisitions worth $1 billion were done in last three years. As many as 3,100 startups are present in India which is the third largest base in the world, Chandrashekhar said. Also, 800 plus startups are being set up anually, he told reporters at the eleventh edition of NASSCOM's annual flagship Product Conclave here.
Startup Trends to Focus:
Artificial Intelligence: AI is more a concept but a reality with major all companies are opting AI for future competitiveness. It's in your marketing tools, your analytics, your digital ads, your customer service platforms, and your smartphone. 3% of people actively using AI right now don't even realize they're using it. That's because AI doesn't look like what we once expected: a robot from a science fiction movie. Instead, it's working in the background of our systems to make processes faster, more efficient, and more accurate.
Remote Work: Today people working in 1st tier cities are opting to work from anywhere. This new trend has given immense benefits in quality, resiliency and productivity. A good chunk of new firms and even big firms are opting this working techniques to bringing productivity in-out-across the company. This seems to get big in 2020. Omnipresent Internet and broadband services to every major city in the country, as well as the digitization of office tasks is backing this growth. Many long-established companies still depend on traditional office spaces, but startups around the world are tapping into remote work to get into the game faster. There are several benefits to relying on remote workers. For one, your talent pool is as large as the world itself. If a candidate has a viable internet connection, they can work for you. And lastly, remote workers tend to be happier and more productive than commuters. They enjoy more flexibility and don't have to worry about commuting to an office. In 2019, startups that choose to save and stay flexible with remote work will be able to overcome their more sluggish competitors.
Voice Recognition Technology: Consumers were intrigued by Apple's virtual assistant, Siri, when it was released with the iPhone 4S in 2011. One of the most interesting features was that fact that you could speak to Siri to open apps, search the web, and complete other tasks. Now, voice recognition technology is entering our homes, our cars, and our businesses. According to one report, 39 million Americans now own a smart speaker, like the Amazon Echo or Google Home. Virtual assistants are no longer a commodity—they're commonplace. Startups don't necessarily need to come up with their own voice recognition device. There are plenty of opportunities to develop apps, proprietary algorithms, and other functionalities within the voice technology space.
Big Data: People often mistake the term "Big Data" to simply mean "large sets of data." In fact, it refers to data sets so large that traditional computational software tools cannot analyze them. In order to draw value from the data, new tools, like AI, must be applied to find patterns and trends. In a business sense, Big Data refers to the large quantities of data that businesses are inundated with daily. This includes customer data, market trends, and inter-operational data. Most businesses are successfully harvesting this data, but few are making use of it. According to one study, 43% of the companies surveyed said they obtained little benefit from their data.
Edge Computing: Once a buzzword (and perhaps it still is), we're well into the cloud computing era. Cloud-based hosting environments can string together hundreds of machines to provide a stable computing environment with minimal downtime. Consumers and businesses alike have access to centralized services, such as cloud storage and communication tools, anywhere there is an internet connection. Cloud computing may sound like the decentralized computing environment that the internet promised us, but it isn't.
The Internet of Things: Alike 2019, IoT technology will provide startups with some of the best opportunities to make an impact in the marketplace. Referred to as "The Next Industrial Revolution" and "Industry 4.0," The internet of things is a system of computers, machines, digital systems, objects, and even people that can transfer data over a network. As you can probably imagine, when every object in our world is a potential computer, IoT has almost limitless applications. At present, plenty of entrepreneurs have tried to develop their own IoT product. Few have seen success.