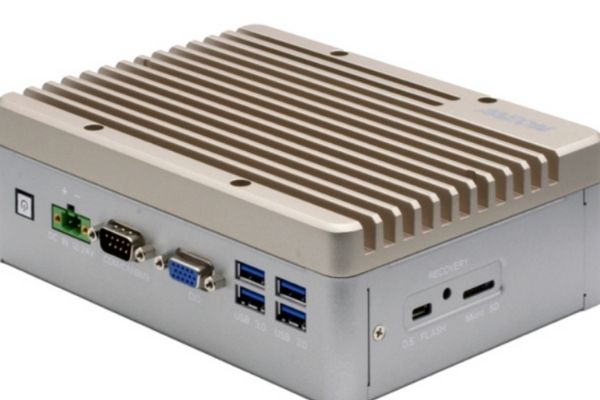 Taiwan – Showcasing Taiwan's ingenuity in the field of AI computing, COMPUTEX 2022 will be held at the Taipei Nangang Exhibition Hall from May 24-27, 2022, where several NVIDIA Jetson ecosystem partners will showcase products based on the NVIDIA Jetson AGX Orin developer kit, introducing the world to unprecedented computing capabilities for edge AI, AIoT, robotics and more.
As an Elite member of the NVIDIA Partner Network, AAEON is always seeking innovative ways to integrate NVIDIA's newest Jetson SOMs to provide vertical market solutions for its customers. For instance, the AAEON BOXER-8240AI, powered by the NVIDIA Jetson AGX Xavier, was recognized for the Best Choice Golden Award at COMPUTEX TAIPEI 2022.
AAEON is now developing two new additions to its already rich BOXER-8000 embedded BOX PC range, dedicated to integrating the NVIDIA Jetson AGX Orin with AAEON's edge computing design expertise to provide solutions for AI computing at the edge. Powered by Jetson AGX Orin, AAEON's BOXER-8640AI will provide more sophisticated AI inferencing for vision-based AI applications. Conducive to this aim, the BOXER-8640AI will also be equipped with four RJ-45 slots for PoE, which are paired with two integrated NVIDIA Deep Learning Accelerators to enable accurate and expedited AI inference for use in a number of smart city applications. In addition to its I/O, the BOXER-8640AI features excellent expansion options, with M.2 2280 and M.2 2230 key slots.
Pairing this design with Jetson AGX Orin's unmatched inferencing and deep learning capabilities, the BOXER-8640AI is particularly compatible with applications relating to public safety and traffic management, and provides customers with everything they need to excel in the smart city vertical market in a compact (210*164.2*59mm) design.
The new BOXER-8641AI is also powered by the NVIDIA Jetson AGX Orin module. With an incredibly rich I/O packed into a compact device (180*136*62.1mm), the BOXER-8641AI is equipped with six USB slots alongside a microSD card slot, and two Gigabit LAN ports. This means the BOXER-8641AI has both the hardware and software capabilities to accommodate any number of AI applications, such as high-end autonomous manufacturing and smart agriculture, given the inclusion of the NVIDIA JetPack™ 5.0 software development kit, which supports the full NVIDIA CUDA® software stack to make application development easier and faster.
A further benefit to AAEON customers is that the Jetson AGX Orin developer kit features the same 699-pin form factor module as previous modules, ensuring compatibility with AAEON carrier boards loaded with existing NVIDIA modules of the same configuration. This allows for smooth migration to upgrade existing edge AI applications.
Both the BOXER-8640AI and BOXER-8641AI are currently under development, and are due to be ready for mass production and release in August 2022, joining AAEON's rapidly growing BOXER-8000 embedded BOX PC range featuring Jetson SOMs. With a track record of providing smart solutions in the spheres of retail, manufacturing, and healthcare; the release of the Jetson AGX Orin will enable AAEON to provide their customers with a greater range of more powerful, sophisticated, high quality solutions than ever before.
Visit the NVIDIA Jetson AGX Orin product page for more information, and make sure to register to attend COMPUTEX TAIPEI 2022 at https://www.computexonline.com.tw/?userlang=en.