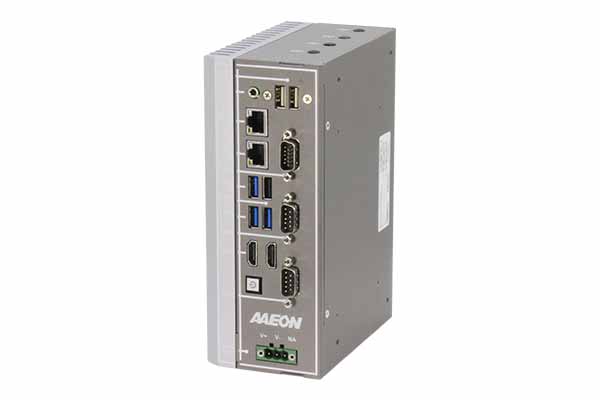 AAEON, leading manufacturer of advanced industrial and embedded computing platforms, will present a range of IPC & Edge Computing solutions alongside its partner V-net at the Embedded & Edge Computing Expo Nagoya (ESEC Nagoya).
Venue: Nagoya International Exhibition Hall (Portmesse Nagoya), Nagoya, Aichi, Japan
Central Japan's largest IT tradeshow, the exhibition is an indispensable fixture in the calendar of industry pioneers in the Japanese market, who are provided a wealth of product demonstrations and opportunities to discover new ways to optimize their business operations through the integration of edge computing solutions.
Alongside V-net, AAEON will showcase offerings from across its extensive catalog, including new and upcoming platforms from its panel PC and rugged tablet lines. Of particular note is the ACP-1108, a Rockchip-powered multi-touch panel PC available in both 10.1" and 7" models, and the newly released RTC-1020 rugged tablet featuring 11th Gen Intel Core processors, 1.5 x the battery capacity of previous models, and Wi-Fi 802.11 a/b/g/n/ac.
AAEON's Single-Board Computer range will also be represented by its PICO, GENE, and EPIC form factors, along with AAEON's most recent and exciting addition to its product roadmap, the de next range, which includes the world's smallest single-board computers to feature AMD Ryzen V2000 series and Intel Core i processors.
Also on show will be a diverse collection of Industrial Motherboards and Computer-on-Modules, which show AAEON's continued dedication to incorporating the latest Intel technologies.
With respect to system-level products, the exhibition will present select models from AAEON's AI@Edge Solutions range, powered by the NVIDIA Jetson AGX Orin.
AAEON invite all interested parties to join them at Booth #2-2, where attendees can discuss their needs and discover how best to integrate embedded solutions to their projects.
To book your tickets and learn more about what V-net and AAEON will bring to the tradeshow, more information can be found on the exhibitor directory page.