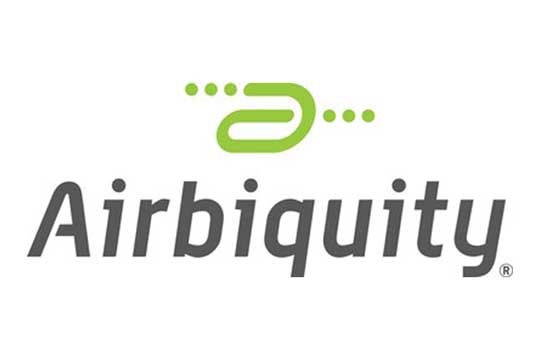 SEATTLE, Jan. 7, 2019 – Airbiquity, a global leader in connected vehicle services, and Teraki, a technology leader in AI and edge processing, today announced the integration of Airbiquity's OTAmatic over-the-air (OTA) software and data management offering with Teraki's pre-processing data analytics capabilities providing automakers with an efficient and accurate solution for managing connected vehicles.
In order to power advanced driver assistance systems (ADAS), vehicle-to-everything (V2X) integrations, and autonomous driving systems, connected vehicles are reliant on software, electronic control units (ECUs), sensors, microprocessors, and data analytics. Combined with the rising complexity of executing software update and data management campaigns for millions of vehicles simultaneously, automakers need a secure and highly scalable OTA solution with dynamically upgradable data analytics and the flexibility to balance cloud and in-vehicle data processing.
Airbiquity's and Teraki's solutions work in tandem to provide automakers the flexibility to conduct real-time data analytics in the vehicle or in the cloud. Through Teraki's embedded pre-processing data analytics technology, OTAmatic users can process, store, and send 10 times more data compared with other technologies while achieving the highest accuracy levels in data analytics. Along with supporting a wide range of future use cases to increase vehicle performance and safety, this integration boosts consumer satisfaction with connected vehicles, autonomous vehicles, and new mobility services.
"OTAmatic is a powerful solution that enables comprehensive OTA services, including both software updates and dynamic data collection with the ability to remotely deliver new edge analytics modules to the vehicle," said Keefe Leung, Airbiquity Director of Product Management. "Teraki provides a unique analytic module to the OTAmatic ecosystem that simultaneously increases data accuracy while reducing data volumes along with delivering edge algorithms for many advanced automotive use cases."
"We see this integration of Teraki edge data analytics modules with Airbiquity's OTAmatic ecosystem as yet another milestone for our company," said Daniel Richart, CEO of Teraki. "Our customers can now see how our edge data analytics software can be installed, updated, and managed at high volumes. This proves that customers can easily deploy Teraki technology to power cost-effective, highly-accurate, and data-intensive applications such as predictive maintenance and crash detection—at scale—as well as other new AI-based models in the automotive market."
To learn more about visit www.airbiquity.com