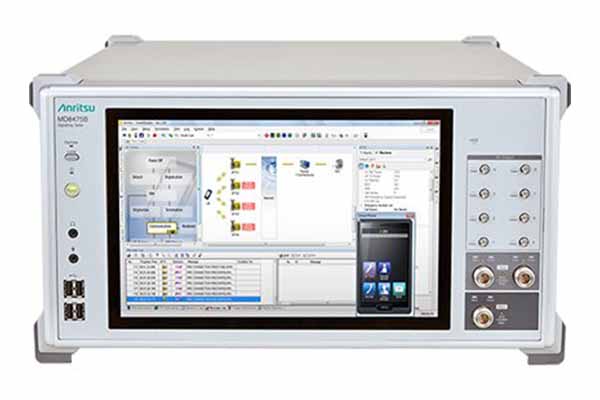 Anritsu Corporation announced that Signalling Tester MD8475B has achieved Japan-standard eCall (Emergency Call) in-vehicle AECS (Accident Emergency Call System) type approval test for compliance with UN-R144, collaborating with Honda Motor Co., Ltd (Honda).
The MD8475B can be used in conjunction with the TPS (Third Party Service) eCall server in accordance with Japan standards to test for compliance with UN standards (UN-R144 Annex 11 Table 10 Performance test method 3).
Anritsu and Honda have collaborated from the early stages of considering certification method to develop the MD8475B functions. The developed test environment with the MD8475B was used for AECS type approval in Honda 2020 models, proving to have sufficient useful tests. Since then, Anritsu has continued working with Honda to evaluate type approval testing, and Anritsu is now pleased to announce that the MD8475B officially supports for certification test.
Anritsu will continue to provide solutions for eCall in various countries to support car manufactures certification test.
Product Outline: Signalling Tester MD8475B
The MD8475B test platform supports simulation of 2G to 4G RAT (Radio Access Technology) networks to offer a development and compliance test environment for automobile use-cases, including Telematics, Infotainment, and V2X.
Combining the MD8475B with the PSAP (Public Safety Answering Point) Simulator MX703330E software facilitates eCall compliance tests defined by the EU eCall, EU NG112, Korea eCall, and other national standards.
Click here to learn more about MD8475B.