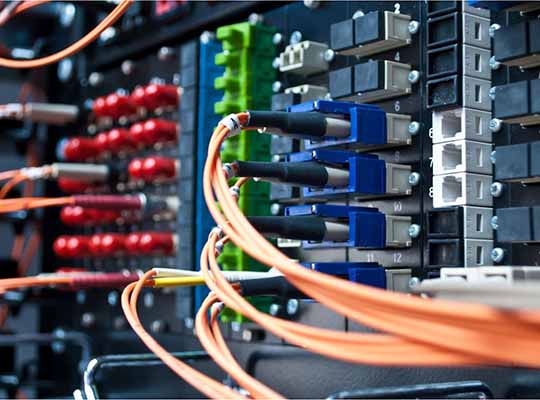 Present day networks and network elements aren't just more complex – they're also changing at an unprecedented pace. As enterprise networks continue to experience rapid transformation, it is imperative that organizations consistently validate and monitor their network infrastructure and performance. Modern networks are evolving rapidly and with new equipment's and solutions getting implemented, the need for integrated continuity planning increases. Added to that the pandemic has posed a new risk landscape and IT teams are left scrambling to anticipate and respond effectively, to potential unexpected threats and defend their networks.
Every year, organizations spend heavily in maintaining and upgrading their IT infrastructure and communication networks. They rely on uninterrupted connectivity to keep their devices, applications, infrastructure and most importantly the human assets, interconnected. Operators, data centre providers and network architects continue to develop and deliver advanced solution for next generation networks that minimizes downtime and maximize efficiency. In this pandemic era, there has been an unprecedented surge in traffic generated by myriad of services and organizations are increasingly realizing the importance of always-on connectivity. To ensure capacity, availability, reliability and QoS, service providers are working hard to manage their networks and QoS.
Dedicated networks give organizations complete flexibility and control of their business operations with maximum security, however poor quality of ICT components, non-standard installation practices & poor after installation service can threaten the entire communication network.
Mitigating Operational issues
Network outages and downtime caused by external factors as well as internal ones, impact mission-critical services. There could be several reasons for connectivity outages and many of them cannot be avoided, like; natural calamities leading to intercontinental fiber network outages or an unexpected fire incident within the premises.
But proactively assessing the network for performance indicators would help prevent many of the outages that we see in current day. For example, how the network would perform under stress or unexpected traffic conditions is completely left to imagination. Many of the key deliverables of a network, including the failover implementations are not regularly verified.
Such proactive and periodic measures need to be part of every organization's IT objectives and they need to be in the automation pipeline of every maintenance cycles. Followed by any major change management implementations, the automated flows need to certify that the network is serving its purpose.
Mitigating security vulnerabilities
Organizations need trusted guidance on how to integrate security into their network deployments and continuously assess the effectiveness, while focussing on innovation rather than risk. Delivering timely insights and visibility, involves accurately assessing the strength of an organization's security posture and continuously improving it.
Regular audit and analysis of the communication network helps identify; new vulnerabilities and gaps in coverage, determine whether current protection mechanisms are actually effective, prioritize remediation efforts according to business objectives, validate the impact of policy changes on overall security posture and compliance status, deliver the right training to the right people at the right time and constantly upgrade and refine security measures.
Testing, assessment and validation is key
To optimize organizations security investments, testing and validation is paramount as this can alter the threat landscape. Emulation solutions mimic real networks, devices and users to recreate real-world conditions in testbeds – and help organizations launch new networks and applications with confidence. By adding controlled network impairment to emulation, organizations can precisely assess how networks will respond to faults or degradations. Security assessment solutions proactively detect vulnerabilities before, during and after network deployments and help mitigate issues before they're exploited, while performance management solutions continuously check network health and rapidly isolate problems for fast resolution. Spirent is a leader in telecommunication test and assurance solutions. Our services team specializes in assessing, whether your critical network infrastructure is prepared to minimize the impact of worst-case scenarios. Being a technology leader, we understand the critical performance criteria and objectives of your network design and help you assess the performance against adverse real-world scenarios that may occur anytime. A specialized team of engineers come up with complete assessment plans using sophisticated tools to make sure that every aspect of your network design is validated and certified.