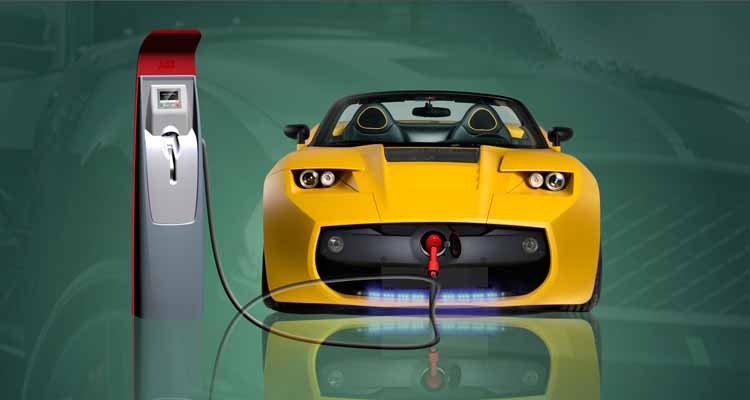 A year set to bring many big technological revolutions go mainstream including 5G, AIOT, electrification of vehicles 2020 for the automotive industry is set to bring charm and glory opening new avenues and market. With more technology, chip design and semiconductor companies eyeing into the next big revolution in the automotive industry, it's going to be a key watch into this industry in 2020. Big conferences and expos are keeping pace with future trends of the sector, managing global economic challenges, and overcoming changing industry demands. Digitization is pivotal and it is expected to take a leapfrog in this 2020 itself. The future will not play out the same way for every country or type of car, so this report segments the markets accordingly and breaks down the industry geographically as follows: Europe (excluding Russia), North America (US, Canada, Mexico), Japan and South Korea, the BRICs (Brazil, Russia, India, China), and the rest of the world (RoW).
Automotive in Revival!
Not just a good year for the automobile industry dis impact the automotive industry in 2019. Economic slowdown and trade wars impacted the whole Automotive Industry. Being consistent with innovation, the automotive industry is offering solutions for greener cars, public transportation, driving assistance and autonomous driving, smart infrastructure, and many innovative ways to satisfy the demands of customers.
Get Connected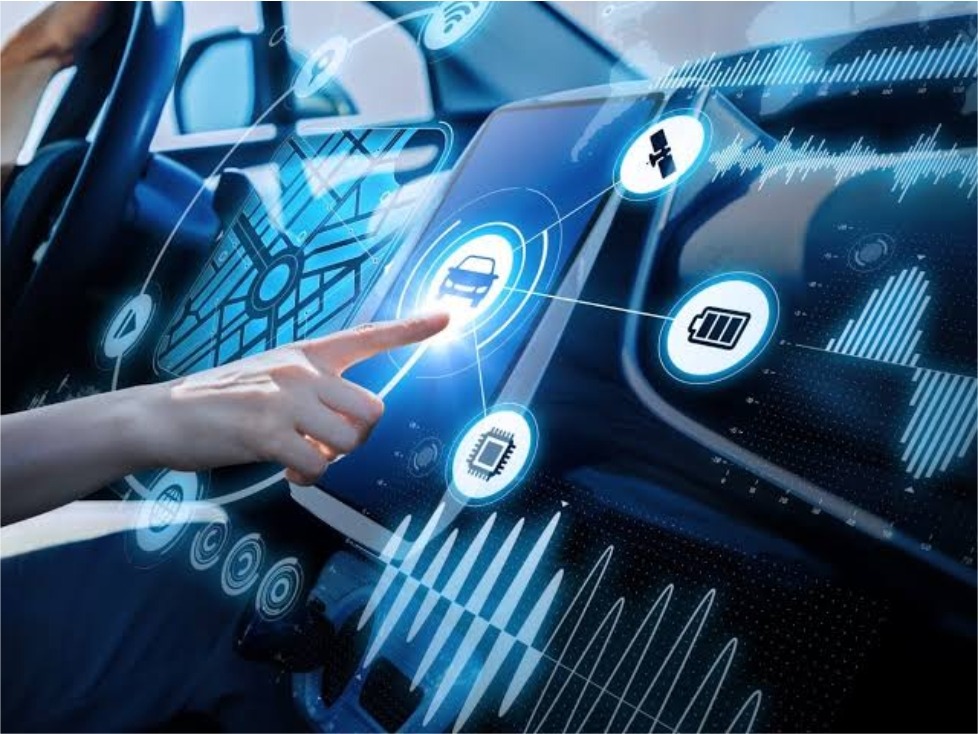 Apps, Music and infotainment all bundled to be big in 2020. Now needless of worrying the long terrains or off road trips, automotive technology is helping drivers to be connected everywhere and anytime. Making family time more fun inside cars, IoT and advanced interactive sensors to make a huge impact in 2020. We've seen car-equipped WiFi in the past, but moving into the 2020s, we'll see it become a staple of every new car purchase, rather than an upgrade. For all of its staying power, though, the industry has also seen constant change. Today's cars – with their drive-by-wire electric systems or drive assistants – would have astonished Henry Ford, Ferdinand Porsche, and Kiichiro Toyoda. They would also have been taken aback by the increasingly demanding environmental requirements and the rise of new players, particularly in China, writes McKinsey&Company.
There are four key challenges that OEMs need to address to get a piece of future profitability. The analysis of this report projects to 2020, but these challenges will shape the industry until at least 2025.
Complexity and cost pressure: There will be more platform sharing and more modular systems. At the same time, regulatory pressures will tighten, and prices in established markets are likely to be flat.
Diverging markets: OEMs need to adapt to changing regional and segment patterns of supply and demand with respect to their production and supply base footprints, supply chains, and product portfolios; and the emerging Chinese aftersales market offers new growth opportunities.
Digital demands: Consumers want more connectivity, are focused on active safety and ease of use, and are increasingly using digital sources in making their purchase decisions.
Shifting industry landscape: Suppliers will add more value in alternative powertrain technologies and in innovative solutions for active safety and infotainment; Europe needs to restructure and adjust its capacity to better match demand; and competition is emerging from China.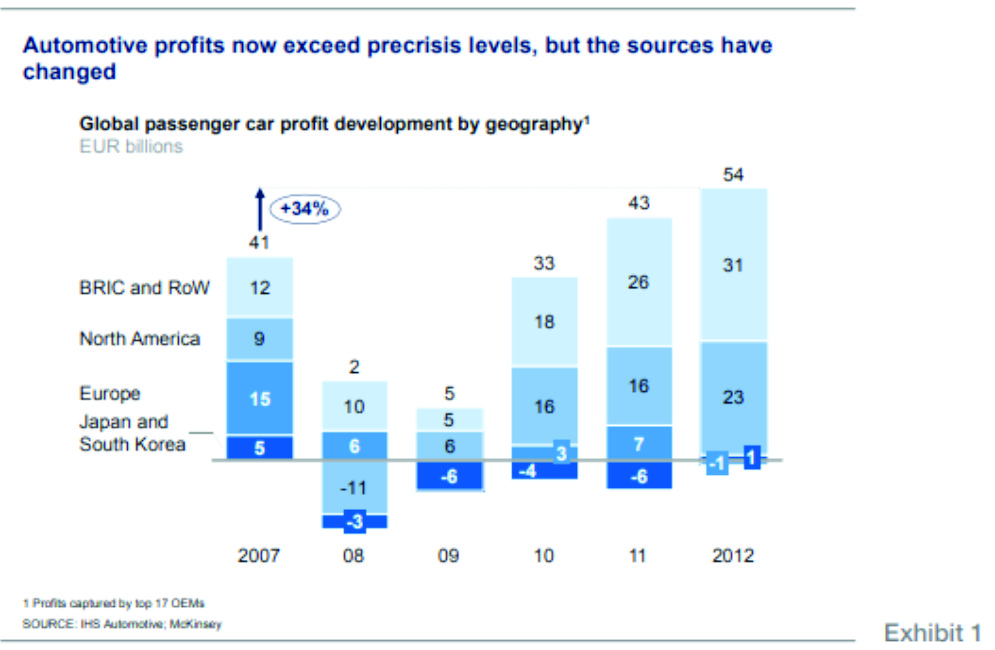 To capture future growth and find profit from these challenges – and to mitigate their risks – OEMs cannot simply turn to their traditional toolbox. They need to review and adjust their strategic priorities, deploy the appropriate investments and resources, and develop new skills to execute these strategic objectives.
Automotive software management tools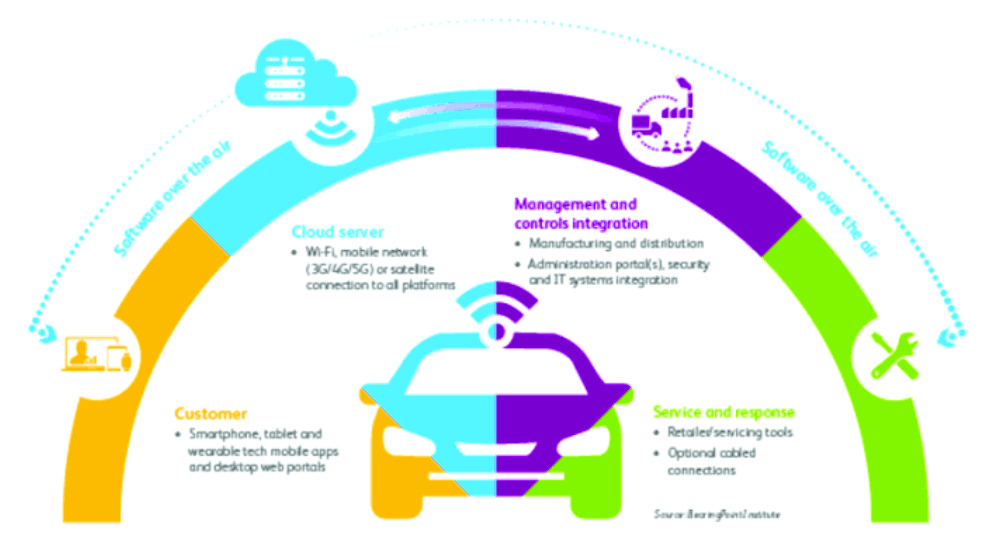 Because software management tools have become a standard for companies all over the world, big automotive players couldn't be missing out on this opportunity. Automotive software management tools offer a generous package of features that help companies handle their operations more successfully. AI-driven marketing, inspections, digital forms and employee schedulers, these are all part of the generous features offered by similar software. These systems offer multiple packages into one and they can help ventures in the sector get a better understanding of their operations.
Electric cars
In terms of automation, electrification and interconnectivity, electric vehicles are the next best trend we will see evolving furthermore in 2020. All this, thanks to higher concerns in regards to global pollution and climate change. The main advantages offered by electric cars are the following.
They are more economical than regular cars: Unlike traditional vehicles, an electric car's engine experiences little war when in function. With reduced servicing needs and maintenance costs, electric vehicles might be a more suitable choice for those searching for more affordable options.
They are practical: Since these vehicles don't have a gearbox, clutch and other similar parts, they are more practical for drivers with little experience.
They don't pollute: Electricity is friendlier on the environment than gas will ever be. Thanks to the innovative technology incorporated in these vehicles, all drivers can bring their fair contribution to lowering CO2 emissions in a facile manner.
These are only some of the ways the automotive industry will change in the following months.
Semiconductor and Automotive Going Hand to Hand
Semiconductors have enabled most of the recent innovations in automotive technology, including vision-based, enhanced graphics processing units (GPUs) and application processors, sensors, and DRAM and NAND flash. As cars become even more complex, demand for automotive semiconductors will continue to rise steadily and provide a major new long-term growth engine. The automotive market has seldom experienced so many simultaneous disruptions. In the past few years, we have seen various technologies increasingly incorporated into the mass production of cars, including matrix LED lights, enhanced lidar sensors—those that use lasers to measure distance to a target—and better camera-based sensors. We have also seen improvements in 3-D mapping applications, EV batteries, and augmented-reality technologies, such as heads-up displays. And 5G networks—the next generation of mobility solutions—could soon be available. On the customer side, we are seeing new preferences and attitudes toward cars—for instance, a decrease in the number of consumers who consider vehicle ownership important. The rapid push toward autonomous driving has changed everything. This year, Level 3 autonomy will begin hitting the streets, and behind the scenes, work is underway to design SoCs for Level 4. But how these chips get built, by whom, and using what IP isn't always so obvious. In the past, the automotive supply chain was simple to explain. OEMs purchased systems and modules from Tier 1 suppliers. From there, Tier 1 suppliers procured semiconductors from chip companies. And for decades, very little changed.