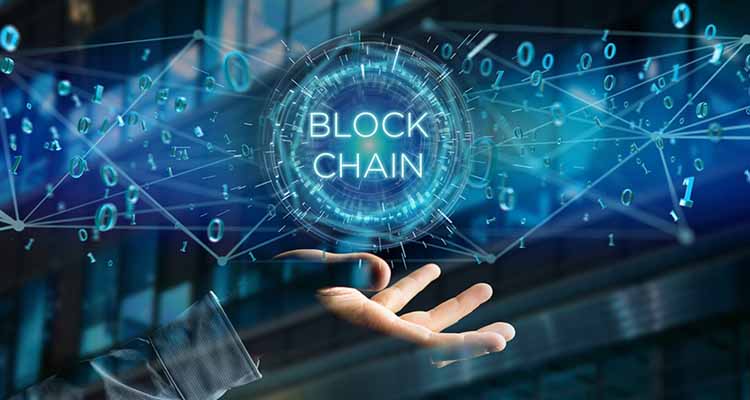 Over the years we have seen government officials including the Prime Minister and Finance Minister expressing their willingness to implement the technology.
As recently as January this year, Telecom and IT minister Ravi Shankar Prasad had asked National Informatics Centre to come up with a blockchain technology-based solution to improve the quality of government schools. The minister said he wanted both the Centre and states to open up their doors for startups working under defined norms.
That brings one to contemplate about where the Indian government and private enterprise can implement blockchain. The key to blockchain success is the quality of blockchain technology which is an excellent distributed database and therefor it's immutability. Once a block is mined — the records in that block can't be changed by anyone.
A big malice that affects India amongst other countries is corruption and the centralzation of power within the government establishment. Implementation of blockchain technology can eliminate corruption (as it removes the need of middlemen). Any system/process that is centralized, can be decentralized. Any transactions (not restricted to transfer of money) between two people/entities that don't trust each other can be made possible in a trust-less environment.
In this piece I will explore some key industries/sectors where blockchain technology could bring clear and tangible benefits. There are several sectors that can benefit immensely from of blockchain technology, I would like to focus more on those that are very applicable and pertinent to the Indian context.
Banking and Financial Services
The Indian government is still deliberating to recognize cryptocurrencies as a legal tender, at least for now. That sets boundaries on  the use of the technology at least in the financial sector for financial transactions, money transfers and cross-border remittances.
Enabling payments through cryptocurrencies would have helped India move faster in the direction of being "Digital India". However, some Indian banks are known to be piloting the technology, even RBI (Reserve Bank of India — India's central bank) has announced its intentions of having its own blockchain/cryptocurrency. It is therefore possible that RBI could create a permissioned or a private blockchain and onboard all Indian banks onto it.
Also, it is being actively discussed in important BFSI forums and platforms that the government may be willing to recognise cryptocurrencies as commodities. This will of throw open the doors for banks and NBFCs (Non-Banking Financial Corporations) to come up with financial instruments like loans against cryptocurrencies, crypto based bonds etc. One should also be able to trade on exchanges just like stocks or commodities, including futures and options. Many cryptocurrency bulls are calling Bitcoin as Gold 2.0 or digital gold, meaning that it could replace use of gold as a "Store of value".
Many banks in India are increasingly investing in the technology. Leveraging the distributed ledger technology, a consortium of India's eleven largest banks including ICICI Bank, Kotak Mahindra Bank, HDFC Bank, Yes Bank, Standard Chartered Bank, RBL Bank, South Indian Bank, and Axis Bank have launched the first ever blockchain-linked loan system in the country. This not only ensures transparency in credit disbursement, it also removes any communication hurdle among the different banks.
Federal Bank recently launched its Blockchain based remittance solution for NRIs.
Governance
There are many use-cases that can help the government simplify many complex manual processes that require record keeping. Government authorities are responsible for registry of properties and issuing related legal documentation. In a vast country like India, corruption is rampant  and a bane for its citizens. These records too are fraught with possibilities of manipulation and fraud.  Litigations are cumbersome and time consuming, often ending in imbroglios. Taking the land and property registry process under  a blockchain umbrella will eliminate corruption, document fraud and forgeries.
Maharashtra, for example is working on multiple use cases of Blockchain; policy to be out soon. The state has been working for over two years on blockchain and the use case identification has been done. There are a number of areas: Supply chain management, vehicle management (RTO), health and agriculture.
A few states have already implemented this use case. The same can be implemented for records like birth and death certificates. This would also eliminate the authority's need for issuing hard copy-based documents and the citizens' worry of having to keep them securely.
Another value-adding use case is voting. In the recent past, we have witnessed controversies over EVM's and the voting process. Taking the voting process onto the blockchain would remove tampering possibilities and bring trust and transparency to the process. It would also bring down the cost of the election process tremendously.
Implementing blockchain will also make it easy to provide easy and fast credit to the farmers sans any middlemen involved. Blockchain will eliminate the middlemen. Maharashtra is working on a blockchain application to provide loans to the farmers against the receipts of additional produce deposited in the godowns of the warehouse corporation of India (WCI). These loans are disbursed currently via middlemen, who at times exploit farmers. Another stress factor is the tedious process of getting the finance, which technology will eliminate.
Maharashtra for example, will also release a blockchain policy soon. It will be an important constituent in laying the ground for blockchain in Maharashtra.
Education
In my earlier article I have made a business case for bringing blockchain into our education system. I reiterate this again, albeit briefly. India faces a severe issue of leakage of examination papers. We have had  several cases of leakage of question papers leading to unnecessary stress for students and additional cost of conducting re-exams. Another big issue is that of fraudulent and fake degrees. Both these issues can be resolved by implementing blockchain technology, by having real time generated online exams and issuing/storage of education degrees and certifications on a blockchain respectively. It would also make life easier for employers/embassies and other authorities that need to verify such credentials, by directly accessing this data from the blockchain.
Healthcare
It is an inconvenience to maintain and store piles of prescriptions, reports and medical records, especially when one shifts locations frequently as citizen during their lifetime visit multiple doctors, hospitals, labs for consultations, diagnostic tests and treatment. Implementing a simplified blockchain system, would eliminate the storage of hard copy records, and all the past historical prescriptions, medical reports and records could be available for a doctor to refer (on the click of a button) irrespective of the clinic, hospital, city or country you are in!
This can help immensely in delivering the right and effective health-care services to the citizens by presenting a holistic and accurate picture to the health care practitioner.
The tech can make the exchange of medical data more efficient, secure, and transparent across the health care sector as a whole. Blockchain technology can help establish Blockchain medical records. This carves away unnecessary administrative costs and also allows for proper health data utilization.
In some States, the healthcare space, discussions are ongoing between the health and the IT ministry to use blockchain to map processes and stakeholders involved in organ transplantation. In Maharashtra, the Government is working with Mumbai's Gokuldas Tejpal Hospital in forming nodes of the donors, hospitals, agencies involved and the health department. Blockchain matches the demand, supply gap and also keeps the anonymity of the donor intact and helps in record manipulation.
Identity verification
An employer faces the challenge of accurate veracity  whether it be in  the corporate sector, or in the unorganised sector. Wether hiring corporate resources or a domestic help or driver.  Verifying the identity and background check is often a cumbersome and time consuming process.  Most times we often skip or skim through this process in a cursory manner ar deploy verification agencies at a fair cost. When an employee leaves a job and joins another company, the new employer again spends money to get the entire background check done. The cost to employers for this task could considerably be brought down if all the verification records were available on a blockchain and only the delta additions (since the last verification) were to be appended and checked. This would also bring efficiency in the process by way of shorter lead times and aid in crime control thereby saving employers considerable resources and onboarding timelines.
Most of us now also have a digital identity. This arises organically from the use of personal information on the web and from the shadow data created by the actions online. A digital identity may be a pseudonymous profile linked to the device's IP address, for example, a randomly-generated unique ID. Data points that can help form a digital identity include usernames and passwords, drivers license number, online purchasing history, date of birth, online search activities, medical history, etc. Biometrics, Behavioral, Biographic are the modals that make up a person's identity. Blockchain can help streamline this process and most important keep data secure and verifiable.
Supply Chain
As supply chains grow more complex in nature, involve diverse stakeholders, and mainly rely on a number of external intermediaries, blockchain emerged as a strong contender for de-tangling all the data/documents/communication exchanges happening within the supply chain ecosystem. The supply chain sector  gains immensely from blockchain adoption. This can yield substantial benefits by eliminating middlemen and enable trade directly between producers and consumers. India being an agriculture-based economy, this sector can benefit immensely.
Similarly, the technology can be used in the energy sector where the consumers buy directly from the producers, by removing the middlemen. The blockchain technology enables such direct trade transactions through escrow-based smart contracts and multi-sig wallet transaction.
Implementation of blockchain makes transactions transparent, auditable and reliable. These are some very specific use cases that can expedite the pace of economic growth and development in India. In addition, there are other use cases like creating decentralized infrastructure and applications which can help the Indian IT companies expand their service offerings. I will touch upon them at another time.