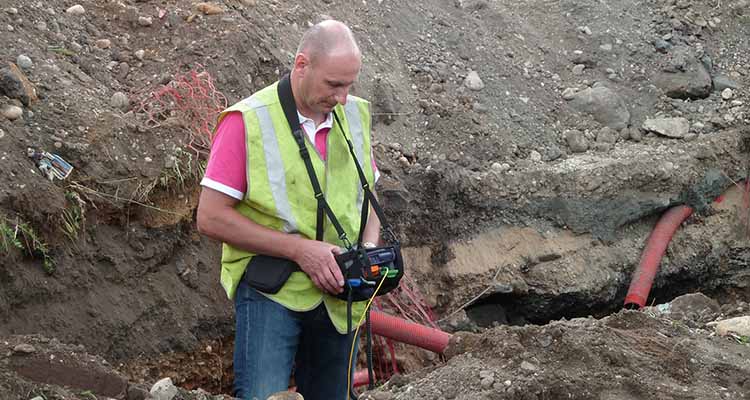 Fiber deployment is on the rise. There are any number of things that you can point to in order to demonstrate what is driving growth in fiber deployment, including regional FTTH/PON initiatives, high-speed broadband growth, core 100/200G upgrades, or preparation for new services such as 5G. But how do you transfer need-it-now, real experience to a new (and inexperienced) fiber technician?
With more and more fiber being laid, there has been an increase in demand for technicians and contractors who can characterize and certify fiber, which in turn has led to a rise in the number of people starting a new career as a fiber tech, or existing techs with copper or RF experience making the switch to fiber.
Certification typically means OTDR testing and today's OTDRs are pretty good at simplifying the setup and configuring for test and interpreting an OTDR trace (e.g. SmartLink Mapper). However, a new tech lacks one critical element: experience. There will be times when things don't work as expected, results are unclear or ambiguous, or some expert modification of test setup/configuration is needed. And this can leave a newbie stuck, leading to delays with the job, potential link or service turn-up delays, or worst-case, you have to abandon the job and have someone else return to site to re-test. All of this is time and money and for a contractor, this is often out of their own pocket.
What's needed is a way to have an expert on call to support a new tech (or techs) and to be able to diagnose test setup or results issues and coach them — basically to impart their experience in order to prevent those delays or site revisits. Having an expert in a van driving around site-to-site troubleshooting isn't practical from a time, logistics or cost perspective, so it must be remote support. To pull this off, it requires something that allows an expert secure remote access to the techs' instrument via the cloud, to the instrument test configs, to see test results, to run tests remotely, to push/pull config files and test results to a central location, to see exactly what the field tech sees on their instrument screen.
This is exactly why VIAVI Solutions developed the Smart Access Anywhere (SAA) application. It enables an expert to remotely access and control the VIAVI SmartOTDR and T-BERD/MTS test platforms from a laptop, tablet/smartphone, or even another VIAVI instrument. You can resolve field issues while a tech is still on-site, coach and support remotely, prevent repeat truck rolls and get fiber links certified and services turned up on time.
There is one extra challenge to address if the support is coming from a central office.  Quite often, internal office networks are protected by firewalls, which can render some remote access or file transfer tools useless due to the necessary IP ports being blocked or unavailable.  Therefore, SAA uses secure SSH tunneling, allowing users to connect to instruments from anywhere – that should keep the IT and security folks happy.
About the Author
Douglas Clague is Solutions Marketing Manager for VIAVI Solutions. He has more than 20 years of experience in test and measurement.