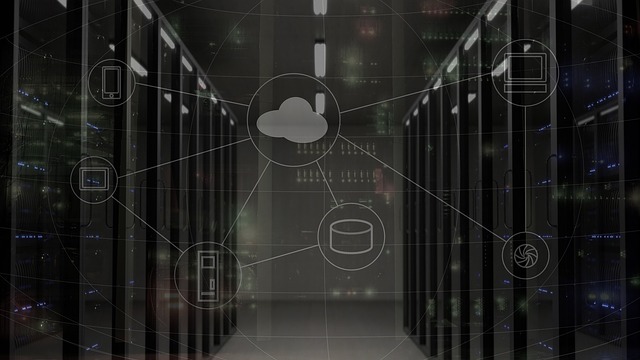 March 20, 2019 – Cloud computing is one of the most commonly used applications in healthcare. Healthcare organizations are highly concerned about the privacy and security of patient information, and the pressure of managing the growing healthcare data has driven the implementation of cost effective solutions such as cloud computing. Therefore, healthcare companies are accepting cloud computing as an effective solution for data storage. This technology provides various benefits such as business agility, privacy & security, reduced cost and so on. Increasing utilization of information technology in the healthcare industry has led to rising adoption of cloud computing by the global healthcare cloud computing industry.
Cloud computing, in general terms, is the computing model that allows clients to use only a specific set of services that are required and pay only for them, in contrast to software tools or services that come bundled with a number of tools or services that are not needed. Cloud computing has become one of the most preferred computing models for the healthcare industry in its way to transformation from the conventional paper-based data storage and processing to the more sophisticated and advanced digitally aligned data model.
By eliminating the need for a local server or a dedicated hardware system for the storage and access of data-heavy entities such as electronic health records (EHRs) and a variety of medical scan images, the cloud computing model provides the healthcare industry an infrastructure that allows for improved use of resources at low initial capital investment. Additionally, cloud computing models help in lowering the barriers for innovation and modernization of healthcare information technology systems and applications owing to their flexible nature, typically not possible with traditional IT solutions. In the area of research and development in the healthcare industry, cloud computing has demonstrated its capability of delivering improved services in a cost competitive manner.
The globalization of key vendors in the pharmaceutical and biopharmaceutical industries, necessitating the establishment of R&D facilities, is also expected to remain central to the increased scope of adoption of cloud computing in research and development activities in the healthcare industry.
However, this market faces major challenges such as high initial investment and shortage of skilled work force. Adoption of cloud computing by healthcare providers is projected to significantly rise. Polycom, a U.S-based company that produces video conferencing equipment, provides cloud-based on-demand video conferencing solutions which helps to decrease on-premise infrastructure costs. Cloud solutions for strong and retrieving data are expected to reduce IT expenditure in healthcare institutions.
The global healthcare  cloud computing market is expected to expand substantially due to implementation of favorable regulatory acts, growing investment from healthcare players, proliferation of high speed internet, government organizations, public awareness, rising demand for stringent regulatory compliance, new payment models, and the implementation of the Patient Protection and Affordable Care Act.
On the basis of cloud deployment model, the market is segregated into public, private, and virtual private cloud. By application, the market is further categorized into clinical information system and non-clinical information system. Clinical information system includes pharmacy information system, computerized physician order entry, radiology information system, electronic medical records and others. Non-clinical information system covers revenue cycle management, automatic patient billing, claim management and others.
The key players operating in the healthcare cloud computing market include IBM Corporation, Microsoft Corporation, CareCloud Corporation, Carestream Health, Inc., Athenahealth, Inc., Cisco Systems, Inc.  ClearData Networks, Inc., EMC Corporation, Dell, Inc.,  Iron Mountain, Inc., Hewlett-Packard Company, IncMerge Healthcare, Inc., Oracle Corporation and VMware, Inc.
Read on to the Detailed Information Regarding Cloud Computing Technology in Healthcare and its Various Use www.transparencymarketresearch.com