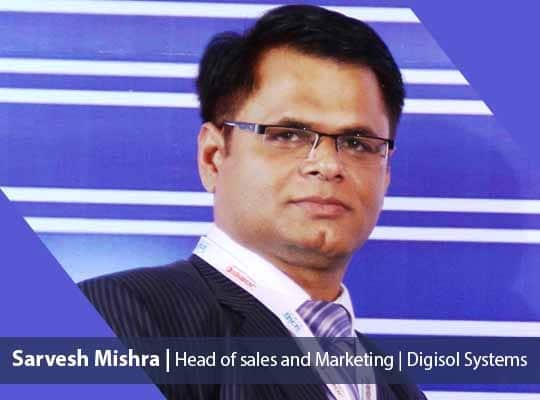 With the success of 'Work from Home' during lockdown many organizations globally have embraced digital transformation and are looking forward to shifting a chunk of their workforce from office spaces to the virtual workplace. With this move, organisations have been working hard to ensure their IT infrastructure operates as efficiently from their employees' homes as in the office. This has further led to requirements for space and services at Data Centers and this trend is expected to gain further momentum.
As majority of people logged on to work from home, it was captured that data demand from residences rose as compared to commercial areas which further opened doors for Fiber to the Home products and solutions. The pressure on IT infrastructure has grown which has led CIOs to increase investment in cloud technology, data center, and other IT Infrastructure like FTTH at consumer end as well. Both FTTH solutions and Data centers have played a very crucial role during initial lockdown and even now it is helping the majority of the workforce working remotely. It has been helping CIOs bridge the missing gaps by providing high bandwidth and the reliable connectivity required to maintain business continuity in a remote environment, and other essential aspects like security, backup systems, and 24/7 monitoring.
Growth Opportunities:
Even prior to the COVID 19 pandemic, demand for data centers was on the rise due to growing digital consumption. However, during these unprecedented times, the data centers have emerged into the spotlight as the outbreak compelled the increase of remote working has contributed to the growth of the data center market.
According to the recent CBRE report, the Indian data center market is set to grow in 2020 with rising demand and supply. The report shares insights on data center markets across metro cities like Mumbai, Chennai, Bengaluru, Kolkata, Hyderabad, Pune and NCR are expected to witness supply addition of up to 40 percent in 2020. Out of this, Mumbai currently leads with 41 percent data center capacity, followed by Bangalore and Delhi where supply is likely to increase by 17 and 16 percent respectively.
Need for High Capacity Data Center Infrastructure
With the emergence of newer technological advancements such as Augmented Reality (AR), IoT, Big Data, Smart Cities, etc., data center infrastructure is playing an important role as the nerve center. As the business needs are evolving the demands and challenges for IT infrastructure have been growing as well. Today's data center manager has to keep certain objectives in mind to fulfil the business requirements like capacity, availability, efficiency and performance.
Besides having neat and tidy structured cabling in place, it is also essential to make sure your data center is using the right cabling. Choosing the right network cable can bring a drastic difference in performance and efficiency. To make wise cabling decisions for data center one needs to consider the types of application will be running, bandwidth requirements for the applications, specified switching infrastructure, and physical space restrictions. These elements can improve operating costs and offer maximum performance.
As COVID-19 has created a new paradigm in the way how we work, the demand for data is expected to accelerate considerably over the coming years. The organizations that would get their data center strategy right will eventually stand the best possibility of keeping the show on the road.