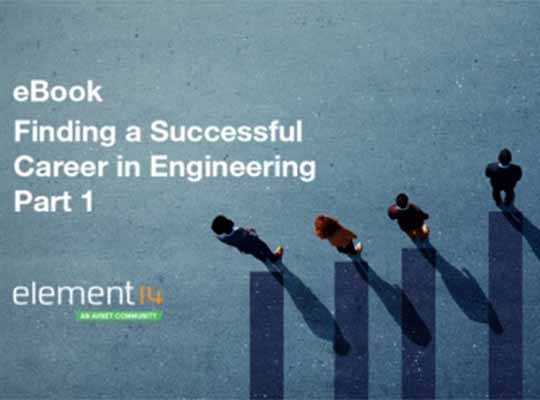 Bangalore, India – element14 today announced the launch of two new eBooks to help guide electronics designers at every level through successful careers. The latest eBooks, developed with insights from engineers at some of the world's top electronics companies, provide expert guidance and advice on everything from landing your first job to how to measure success.
element14 spoke with engineers from 3M, Molex, Kemet, Keysight, and Tektronix to gain their expert insight for the eBooks. This panel of skilled electronics designers range from those with more than 20 years of experience to those who just recently landed their dream jobs.

Some of the top recommendations for successful careers in engineering include getting involved in industry organizations to build your network, developing leadership skills to be ready for new opportunities that arise, seeking out mentors who can help navigate challenges and growth, and measuring your success by how much you help your customers.
Specific tips on securing an engineering job you love include using your network to find prospects, participating in college internships if possible, and being open to growth opportunities in new branches and departments within your company.
In addition to finding the right job, the eBooks cover the most pressing topics around navigating carers in engineering and electronic design, including:
A typical day in engineering
How to build a network
How to restart an engineering career
How to find the right culture fit
Why diversity in engineering is important
How to deal with failure
What skills are most needed to succeed
How to measure success
For more information, please visit at: element14.com/ebooks.