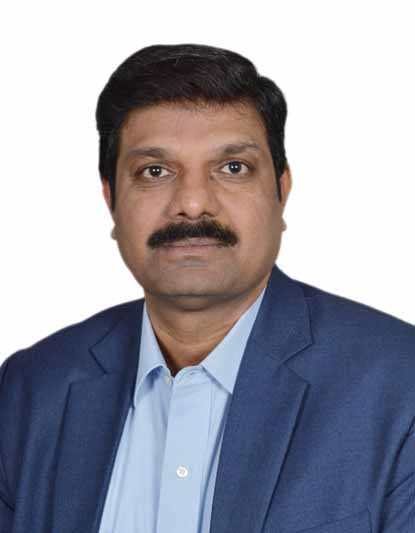 Many organizations have awakened to the importance of information technology and digitalization. However, the current situation has shed a new light on the value of risk management, raising the question of what organizations need to do now, and in the future, to improve digital capabilities and agility.
The IT revolution has been on the top-of-mind in India for some time. A major objective has been to find ways to leverage cloud as an operating model to enable easy managing, scaling and sharing of compute, storage, networking and data protection. The fast track toward digital transformation heightened the demand for private and public cloud models.
Even before these unprecedented times, too many organizations made decisions related to cloud workload transitions without a longer-term plan or vision of what was being sought. Solutions were made point-by-point around individual software and problems, but such investments often do not result in the best overall solution. However, the need for consistent operations and infrastructure across clouds is paramount, so organizations are quickly finding that hybrid cloud models are the right strategy when it comes to longer-term costs, scalability and security.
In a crisis, there is the possibility that similar quick and ill-considered ad hoc-style solutions will be even riskier. While quick decisions are key, it's equally important to think about those decisions in the context of your overall IT infrastructure for the future.
Aiming for a flexible hybrid cloud
In general, public cloud is a one-size-fits-all solution that does not meet the needs of all workloads. While organizations may have moved fast – and often pushed forward into multiple clouds – they now find themselves in a cloud sprawl. The complexity of managing many requirements across data security and privacy can get expensive. Therefore, the goal is to take to the public cloud only those workloads that benefit most from it. Organizations must understand that a well-defined hybrid cloud approach should be able to provide the visibility required to prevent challenges that lead to a complex hybrid cloud environment. The key to this is management consistency. In fact, a recent study found that organizations expect to reduce the number of security breaches, application outages, and other events affecting their public cloud-resident data by 30% on average, if they have Cloud Management Consistency.
Embracing this approach leads more organizations to adopt a hybrid solution, or the best possible combination between public and private clouds and the data center. Above all, the strengths of a hybrid cloud are its flexibility and openness, allowing changes to be made when a new direction is needed. With a hybrid cloud, data applications, services and workloads can be managed and moved across private and public clouds using the same consistent infrastructure and operating environment.
Developing a hybrid cloud strategy must start with the organization's applications. First, analyze your organization's application portfolio and evaluate which applications are generally portable to the cloud. In parallel, consider the advantages and disadvantages of moving to the cloud. Large or medium-sized organizations typically have hundreds if not thousands of applications in their environment, most of which are not even cloud-capable without changes. Barriers to transfer may include security requirements, data location requirements, application performance requirements, or outdated technology used by the application.
Make an ambitious plan for change
Once you have reviewed and assessed your applications, it is time to develop a plan. For any organization with many applications, it is not economically feasible to move to the cloud with a one-time push. Rather, the change should be done in a phased approach – either a single application or one application environment at a time. This phased implementation approach makes the design phase especially important. It is crucial to forecast your organization's intended result before initiating the design phase. Moreover, it is also advisable to consider the continuity of development and risk control. By building a plan that considers the appropriate environment for your workloads, you'll be able to take advantage of scale, management and mobility across a variety of clouds, all while ensuring security and privacy.