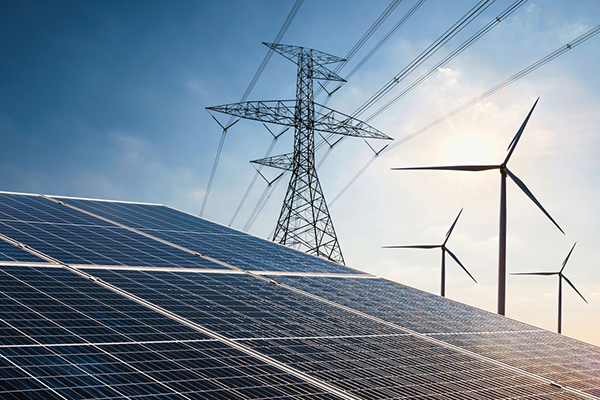 In the modern era of increased environmental consciousness and rapid climate change, the world is witnessing unprecedented increase in renewable energy installations. Advanced solutions like hydroelectric dams, wind turbines, and solar panels harness sustainable power production and distribution to bring about improved power performance and efficiency.
The Green Revolution is ultimately upon us. It offers us an assurance of a cleaner, greener, and a highly sustainable future. Still a major challenge of the integration of sustainable energy sources into existing power grids exists. Let us unravel the same in detail.
Challenges Associated with Smart Power Integration
As the overall dependence on renewable energy increases, power grids are struggling to cope with the overall influx of electricity from multiple sources. In turn, it presents a wide range of operational, technical, and regulatory challenges to overcome.
Traditional Generation of Power and Its Challenges
Conventional power plants, like natural gas plants and coal-fired units, deliver access to consistent, stable electricity generation. However, they also contribute to the emission of greenhouse gases. At the same time, they are not sustainable in the long run.
As the modern world is shifting towards the use of renewable energy, the overall challenge to the shift lies in seamlessly integrating these green sources into the existing grid infrastructure.
What is the Need for Green Energy Integration?
Integration of renewable energy sources is crucial for a number of reasons.
Firstly, it helps in mitigating climate change by minimizing the emission of greenhouse gases. At the same time, it helps in diversifying the overall energy mix while improving energy security and promoting local economic development. In a recent survey, it has been observed that there has been a surge in wind power generation in Gujarat quite recently. Moreover, it is also estimated that India requires 60-100 GW of electrolysis capacity to meet 5 MMT per year to meet its Green Energy objective.
Technical Strategies to Ensure Seamless Integration
Grid Management and Control Strategies: To ensure effective integration of renewable energy, the overall grid management and control strategies are expected to be adaptive and agile. Real-time monitoring and advanced algorithms allow grid operators to improve power flow while balancing demand & supply and mitigating perspective grid instabilities. Smart grid technologies empower end users to participate proactively in effective load management.
Advanced Forecasting Techniques: Precise forecasting of the generation of renewable energy is important for market participants and grid operators. Leveraging advanced weather models, machine learning algorithms, and historical data, precise forecasts can be produced to predict wind and solar power generation.
These forecasts will allow power grid operators to ensure informed decisions while improving the overall grid reliability.
Grid Optimization and Smart Grid Solutions: Advanced grid optimization technologies, like automation, real-time data analytics, and advanced sensors, play a vital role in integrating renewable energy sources. By analyzing and monitoring grid conditions, these solutions facilitate seamless grid operations, minimize energy losses, and improve grid stability.
Conclusion
Rutvi Sheth, Director at Advait Greenergy, a pioneering Green Energy solution provider, explains, "We are committed to playing an unmatched role in building a sustainable future in the energy sector with our advanced green energy solutions. As we venture into the domains of Green Hydrogen and Solar energy production, we facilitate the transition to a low-carbon economy in the long run."
This emphasizes the importance of a greener, more sustainable future by infusing advanced technologies and solutions in the modern energy sector.