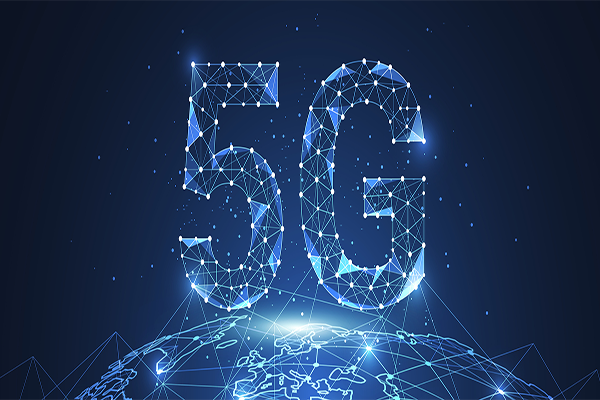 Shaping a sustainable future is one of the greatest challenges of our time. Great hopes are pinned on new technologies – in the world of connectivity, 5G networks offer enormous potential for greater climate protection. Giesecke+Devrient (G+D) here provides significant insight into how 5G technology contributes to greater sustainability.
In the global effort to protect the environment and promote sustainable lifestyles, the reduction of emissions and the promotion of resource-saving technologies play key roles. The mobile communications standard 5G, which can transmit data faster and more efficiently than conventional technologies, has great potential in this regard. G+D has identified five examples demonstrating how 5G saves emissions and promotes sustainability in everyday life.
High energy efficiency. The more information devices send and receive via the mobile network per unit of energy, the lower their power consumption. Compared with 4G, experts expect 5G to increase efficiency by a factor of one hundred – enabling mobile network operators to save large amounts of energy and reduce emissions. At the same time, improved energy efficiency is an important prerequisite for technical implementation of the expected increase in data transmissions.
Control and automation. By using sensors on the 5G network, companies are able to monitor the status of assets such as factory machinery, elevators, wind turbines or trucks in real time. By accurately scheduling maintenance and avoiding downtime, companies reduce energy requirements and lower their operating costs. The sensors also play a central role in automated plant control by feeding large amounts of data into analytics platforms. The collected information, in combination with artificial intelligence and digital twins, maximizes the performance of the plants, which as a result operate more efficiently and consume less energy.
More effective production chains. Fast data transmission and low latency are key requirements for the further digitalization of industrial production. 5G opens the gates for networked plants or automated transport systems that ensure maximum efficiency within production processes. In this way, the technology reduces energy requirements and saves CO2 emissions.
Controlled agriculture. Not only is agricultural production critical to efforts to create a more sustainable future, it also lends itself to the use of 5G technologies to reduce emissions and increase yields. The smart agriculture approach uses 5G IoT sensors to collect data for better decision-making – for example, by monitoring soil moisture levels or determining the optimal time to fertilize. But the 5G standard also enables the use of drones to analyze farmland, automated machinery and monitor the health of animals.
Smart City. 5G enables the development of smart cities, where interconnected devices collect and share real-time data. This data can be used to optimize energy usage, traffic flow, waste management and more. By efficiently managing resources, cities can reduce their carbon footprint and improve the quality of life for residents.
"5G technology will decisively drive digitalization and at the same time ensure important progress in the area of sustainability," explains Philipp Schulte, CEO G+D Mobile Security. "With more connectivity and access to digital services and products, completely new opportunities will open up in the future to significantly optimize energy and resource consumption across all industries."