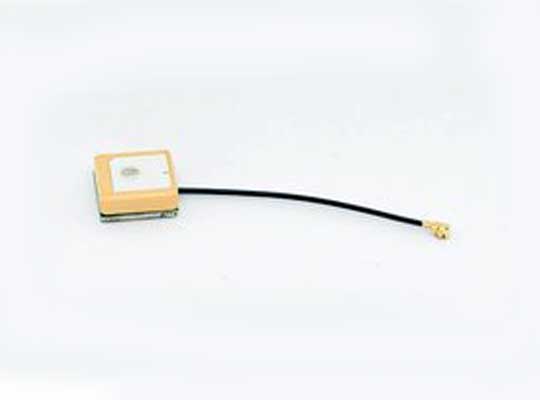 25 Sep, 2020- Demand for GPS Antenna in the vehicle for tracking movement, need in aviation for getting navigation and manufacturing of connected vehicles will boost GPS Antenna market in the upcoming year. Moreover, government initiatives for tracking public transport, applications in commercial vehicles for getting en-routes and navigation are the major factor driving the market growth of GPS Antenna. Furthermore, the application of GPS Antenna in commercial aviation for en‑route navigation, getting airfields and helpful in air traffic control will also fuel the growth of GPS Antenna market in the forecast period.
Growing adoption of AI & IoT in various sectors like manufacturing, healthcare, and retail, which it will demand for proper signal will boost the GPS antenna market in the forecast period.

Segmentation
On the basis of Occurrence- type, the GPS Antenna market has been segmented into Internal Antenna and External Antenna.
By application type, External Antenna dominates the market owing to the provision of a signal to every device at any places at any time.
Internal Antenna will grow by the rising in demand of smartphones, laptops and other electronic devices capable of getting internet connectivity.
On the basis of application, the global GPS Antenna market has been segmented into Aviation Industry, Automotive, waterway Transportation, and Healthcare Automotive dominate the global GPS Antenna owing to demand of safety of drivers in vehicles and manufacturing of connected vehicles will surge of GPS antenna with its additional features. The aviation industry will grow by the demand of GPS antenna in en-route, departure and arrival time. Waterway transportation will influence by applications of GPS antenna in navigation, measuring speed and accuracy of the route.
Regional Analysis
On the basis of region, the GPS Antenna market has been segmental into North America, Europe, Asia Pacific, Middle East & Africa, and Latin America.
Asia dominates the world GPS Antenna market over the forecast period owing to demand of GPS antenna in the automotive industry along with demand in aviation and water transportation industry.
Europe GPS antenna market is influenced by major giant automakers in Europe for utilizing GPS antenna in technology-driven vehicles.
Competitive Landscape
The report deeply explores the recent significant developments by the leading vendors and innovation profiles in the Global GPS Antenna Market including are Harxon Corporation, NovAtel, Trimble, Tallysma, Topcon Positioning Systems, JAVAD GNSS, NavCom Technology, Stonex, Hemisphere GNSS, Sokkia, Leica Geosystems, Spectracom are the key players in manufacturing of GPS Antenna devices.
Browse full report with ToC: https://inforgrowth.com/report/2186718/gps-antenna-market