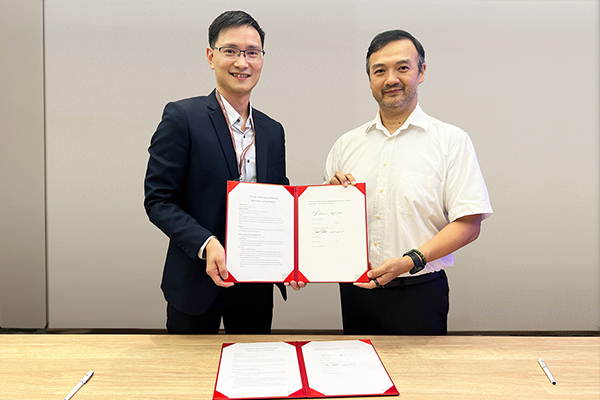 Inventec, a global leader in high-powered servers headquartered in Taiwan, and Renesas Electronics Corporation, a premier supplier of advanced semiconductor solutions, today announced that they have agreed to jointly design automotive-grade gateway solutions for the rapidly-growing electric vehicle (EV) market. Targeting Tier-1 automotive suppliers and OEMs, the companies will develop a Proof of Concept (PoC) for connected gateways based on the industry-leading R-Car system-on-chip (SoC) from Renesas.
Under the terms of the agreement, Renesas will provide Inventec its latest offering of R-Car SoCs, analog, and power products, along with engineering support to assist Inventec in developing a PoC for next-generation in-vehicle connected gateway systems. The two companies will regularly share product development roadmaps, market insights and specifications. The first PoC will integrate cybersecurity and over-the-air (OTA) features for connected gateway applications and is expected to be available by Inventec in Q2 of 2024.
"We are delighted to have Inventec as a partner to build a faster and more secure gateway solution for EVs," said Takeshi Fuse, Head of Function Unit and Business Development for the High Performance Computing, Analog and Power Solutions Group at Renesas. "As Tier1s and car manufacturers increasingly invest in automotive electrification, we are uniquely positioned to build a working design that addresses the complex demands of today's automotive industry."
"We have years of experience serving the PC, server and mobile phone markets and meeting the performance and reliability requirements of our customers," said Sam Yeh, Chairman of Inventec. "The integration of our technology with Renesas' field-proven R-Car SoC platform will enable us to reach a new base of EV customers in search of advanced intelligent automotive solutions around the world."
The development of the PoC for automotive gateways reflects a transformational shift toward new E/E (electrical and electronics) architectures in the automotive industry. Automotive system developers need to integrate complex networks of electronic control units (ECUs) into their vehicles and enable software to receive OTA updates securely. The new PoC will not only drive innovation in vehicle development, but also create new possibilities for emerging vehicle manufacturers worldwide to take part in the rapidly expanding EV market.
The Renesas R-Car is a high-performance, scalable compute platform that addresses a wide range of automotive applications, such as Automated Driving (AD), ADAS, connected gateways, in-vehicle infotainment systems, cockpits, and dashboards. In the future, the two companies plan to collaborate not only in connected gateways, but also in a wide range of in-vehicle applications such as vehicle computers, and battery management systems.