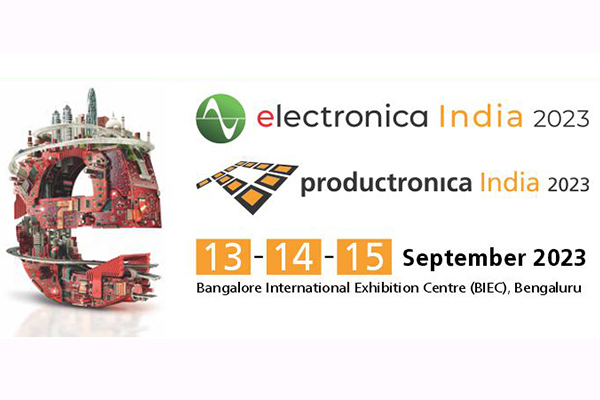 Vishay Intertechnology, Rutronik, and Elmos Semiconductor today announced they will present a joint exhibit of leading-edge e-mobility electronic solutions at electronica India 2023, September 13-15 in Bangalore.
The partnership brings together Rutronik's global distribution prowess with the unrivaled expertise of Vishay and Elmos in e-mobility electronics. Visitors to Stall ED105, Hall 5, will discover an array of groundbreaking products tailored for the electromobility sector, including 48 V solutions for on-board-charging and traction inverters alongside smart dashboard sensors, an HV-Switch, and ambient lighting.
On display from Vishay will be 48 V light electric vehicle (LEV) prototype designs, including a 3.6 kW on-board-charger, a traction inverter, a 48 V / 12 V DC/DC converter, and an eFuse.
"Our reference designs on display at electronica India demonstrate our ability to provide complete solutions with Vishay components making up most of the BOM," said Sougata Ganguli, senior director of sales, India, at Vishay. "Our combined presence with Rutronik and Elmos offers visitors a breadth of both mobility solutions and design expertise."
Rutronik exhibits at electronica India will include an 800 VDC bi-directional high voltage switch (eFuse) and the RDK3 Development Kit, Smart Sensor Station 2, and Hybrid Energy Storage System (HESS).
"We are very proud to participate with partners Vishay Intertechnology and Elmos Semiconductors for the first time at Electronica India 2023," said Uwe Rahn, director of the Automotive Business Unit at Rutronik. "Our newly developed, innovative reference design — created especially for the upcoming 48 V LEV car market — is groundbreaking in its topology and performance, and is considered a benchmark in the automotive industry."
At electronica India, Elmos will be exhibiting an ambient light and a HVAC blower / climate flap demo powered with Elmos LED driver and motor control ICs.
"Elmos LED driver ICs are leading products for automotive ambient lighting due to their cost-optimized technology for safety-critical solutions in enhanced dynamic ambient lighting applications," said Hans Zweers, senior product manager of Elmos' lighting segment. "With our demonstration, visitors to our stall can experience a multi-channel PWM controller for smooth and efficient RGBW ambient light applications, providing integrated current sources controlled by PWM with 16-bit resolution."
electronica India 2023 presents an unparalleled opportunity for industry professionals and enthusiasts to engage with the forefront of electronic components and solutions. The combined presence of Vishay, Rutronik, and Elmos promises to deliver an exceptional experience for all visitors.