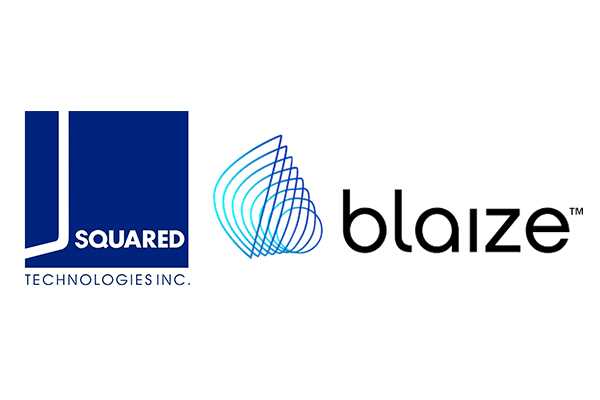 J-Squared and Blaize will showcase J-Squared's FALC product family at the International Security Conference & Exposition (ISCwest) 2023 in Las Vegas from March 28th to 31st. Designed for video and AI applications at the edge, the FALC product family offers rugged and industrial variants, suited for any environment and ideal for a wide range of applications and industries.
J-Squared's flagship product, the FALC-20, provides AI inferencing performance of up to 64 TOPS and can be populated with 1 to 4 Blaize Xplorer X1600E EDSFF Small Form Factor accelerator cards. "Blaize made a great strategic decision in developing a version of their solution on an EDSFF card," said Andrew Woollard, from J-Squared's CTO Office. "The E1.S form factor is flexible and power efficient. Integrating this into the FALC-20 design, has enabled AI acceleration and storage to be interchangeable. This embraces J-Squared's design philosophy for the FALC-20 platform of modularity and versatility."
The FALC-20 leverages a COMe architecture to increase modularity further, which offers 'plug-and-play' CPU optionality. "J-Squared's FALC-20 provides AI acceleration powered by the Xplorer X1600E EDSFF Small Form Factor Accelerator, ideal for computer vision applications and AI inferencing solutions for edge use cases," said Dinakar Munagala, CEO and Co-founder of Blaize. "By offering a feature-rich platform capable of scaling both CPU and AI acceleration performance, it meets end application software requirements while handling the power and thermal limitations imposed by rugged and challenging edge deployment environments in aerospace, industrial, and transportation industries."
With options for wireless communication, the FALC-20 is the ideal solution for both edge-native and hybrid edge-cloud architectures. "The pendulum is starting to swing away from cloud-only deployments, and many industries are beginning to adopt hybrid-cloud architectures. Companies are seeking to tap into the advantages of edge-computing such as freedom from wireless bandwidth challenges, reduced latency, and privacy challenges, all of which impact security and surveillance applications greatly," said Jeff Gibson, J-Squared's Founder and CEO.
Blaize's AI Studio, along with other key partner software demoes have been seamless integrated on to J-Squared's FALC-20 and can be experienced at Booth #32075 located in the Emerging Tech Pavilion at ISC West this year.