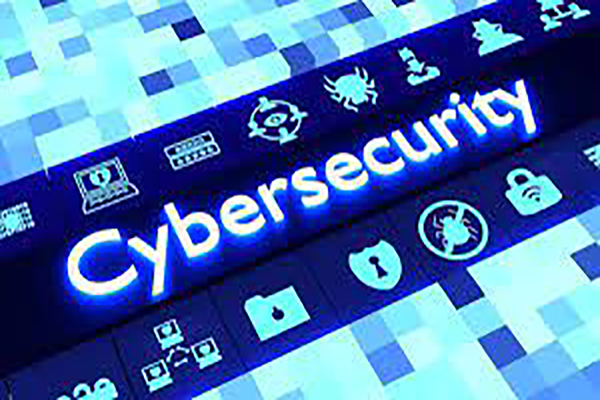 We are in a digital era where technology reigns supreme. As a result, the business environment is changing at an unprecedented pace, and enterprises must adapt or face the risk of being left behind. Therefore, several organisations are undergoing rapid digital transformations in a bid to cater to the changing needs of their customers and have a competitive edge in the market. According to a Bessemer Venture Partners report, India's cloud spending increased by around 22% last year, almost matching that of Europe.
In this context, several third-party solution providers are providing no-code and low-code platforms that cater to the digitalization needs of enterprises. With its successful utilisation, businesses are able to drive efficiency, productivity, and a superior customer experience.
However, the surge in digital transformation initiatives also uncovers vulnerabilities for organisations of all sizes. The increased adoption of technologies also brings the risk of cyberattacks, data breaches, and other events that could hamper the digitalization progress of businesses. As per a report by Indusface, out of the 1 billion cyberattacks that happened globally, 500 million were in India in Q1 2023. Furthermore, the report also stated that the BFSI sector was one of the hardest hit, proving that along with digital transformations, enterprises also require apt cybersecurity measures today.
Cloud cybersecurity measures: The need of the hour
As organisations move to the cloud, cyberattacks are also becoming more sophisticated over time by becoming asymmetric and unpredictable. Ransomware attacks, for instance, have been added to the list of phishing, DDoS, and social engineering attacks, and cybercriminals' tactics are continuously changing as a result of the usage of sophisticated encryption techniques. According to a report by Sophos, 73% of the surveyed organisations in India suffered from ransomware attacks.
Therefore, by enhancing their cyber defence activities, businesses will be better able to meet stakeholder expectations while avoiding risks and complying with legal requirements. Enterprises should anticipate more intense and sophisticated attacks as they concentrate more on moving resources onto digital platforms. These are the reasons why the best cloud cybersecurity practices should be implemented by organisations. By taking proper precautions, businesses will be able to protect sensitive information, mitigate risks, and ensure business continuity.
Protects sensitive data: Data has become the fuel for the growth of organisations, and its value in today's digital world cannot be understated. A data breach or cyberattack can have devastating consequences. It can lead to identity theft, financial losses, reputational damage, and even legal liabilities. For businesses, a breach can result in the loss of customer trust, financial repercussions, and potential legal actions. In this regard, one of the primary implications of cybersecurity is the protection of sensitive information.
Mitigates security risks: Regular cloud security assessments and audits allow businesses to understand their security posture and proactively address weaknesses. By staying ahead of cyber threats, organisations can reduce the likelihood of successful attacks and minimise the potential impact of security incidents. This risk mitigation strategy can save an organisation from significant financial losses, legal liabilities, and damage to its reputation.
Ensures business continuity: In today's digital landscape, many organisations heavily rely on computer systems and networks to carry out their day-to-day operations. Cyberattacks such as ransomware and distributed denial of service (DDoS) attacks can disrupt critical business processes, causing significant downtime and financial losses. By implementing cybersecurity measures, organisations can enhance their resilience to such attacks and ensure business continuity. Regular data backups, disaster recovery plans, and incident response protocols are essential components of this strategy.
With several advantages, cybersecurity measures have become necessary for organisations to successfully navigate through their cloud migration process. Let us delve into some of the best cloud security measures that enterprises can take to protect themselves from cyberattacks.
The best cloud security practises
Developing a cloud-centric security model: It can be tempting for a business that has just started using the public cloud to create a public-cloud cybersecurity architecture using the controls it already has for on-premises systems. However, this might present issues as on-premises controls rarely function with public cloud platforms without being modified. Therefore, they must decide how to manage the boundaries in the cloud (Public) and how much they will redesign their applications, keeping in mind their risks, current application architecture, available resources, and developing a cloud-centric security strategy.
Data encryption: Enterprises are shielded from online cyberattacks and assisted in significantly reducing the incidence of data security breaches thanks to the encrypted data in cloud architecture. Data should be encrypted using centralised encryption keys and transport layer security (TLS 1.2) while in transit. Here, the emphasis should be on adopting thorough data security solutions that allow businesses to find any type of sensitive or private data on their network, endpoints, databases, and cloud storage systems.
Deploy IAM: A top-notch identity and access management (IAM) system can assist in reducing these hazards, even though hackers' techniques for accessing sensitive data are getting more advanced with each new attack. Businesses can establish and enforce access policies based on zero trust or least privilege principles using IAM solutions. In addition, multi-factor authentication (MFA) can also lessen the possibility of unauthorised parties gaining access to sensitive data.
All things considered
Many Indian organisations are now focusing on cloud-first initiatives as they strive to digitise their operations. Today, the use of cloud platforms is increasing, and businesses are eager to reap the most benefits from them. However, in addition to looking for the best digitization solution providers, businesses should also search for those who can deliver the best cyber security practises in the industry. Businesses can safeguard their precious data, mitigate security threats, assure business continuity, and preserve customer trust with cloud protection. Organisations can also assure hassle-free digital transformation of their operations by using cybersecurity practices such as IAM, data encryption, and a cloud-centric security paradigm. As the cyberattacks are getting sophisticated with the technological advancements, enterprises should not approach cybersecurity as a last-minute priority during the digital transformation process.