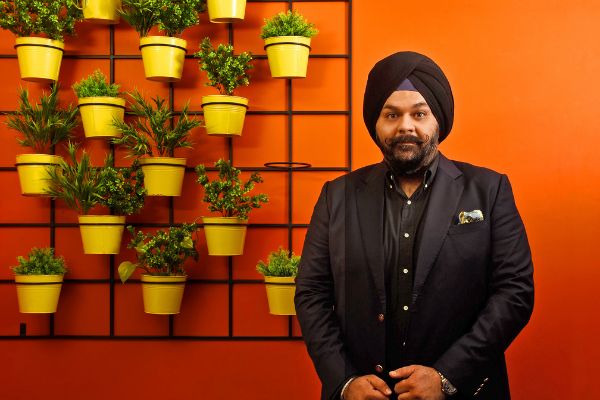 The past two years have been game-changers for the technology industry in India. Whatever we were expecting in the next 5 years has happened in 2 years. Many of us used technology-driven products and services. 
When the whole country was under lockdown, the only source of entertainment was one's screens, be it one's smartphone or a smart TV. In the morning, zoom calls were used in offices and schools to connect people, and in the evening, people watched their favourite OTT programmes as daily soaps were not produced or telecast. The black and white CRT TV era came to an end during the Asian games when colour TV was launched. After that, private channels and cable TV were introduced in India. Now, it is the OTT era.
Today, consumers have moved from one TV in a household, to a second TV either for the living room or bedroom to enable different family members to watch programmes of their choice. One of the biggest contributors has been personal OTT choice. Especially in the nuclear household as there is limited time for the screen, one tends to enjoy it on their personal screen.
The market size of smart TVs is only 10 million units in a year if you compare it to the 130 billion population. There is a long way to go in terms of smart TV penetration in India. The good news is that the finance minister announced in the last budget that most of the villages will have optical fibre cables. It will be a big opportunity for smart TVs in rural areas as well. With this kind of connectivity, India will have one of the best networks in the world.
India's OTT video streaming market may record a compounded annual growth rate (CAGR) of more than 20% to touch USD 13 billion–USD 15 billion over the next decade, riding on original content and pricing innovations. It will make India the third biggest market for OTT in the world and the second-largest in terms of viewership in the next seven years.
Kodak TV is witnessing a growth of 100 per cent in large smart TVs, especially in 65, 55 and 43 4K TVs. We will soon launch more technology-driven LED TVs in the coming months. We will launch ultra-premium TVs. The industry is witnessing 400 per cent growth in OLED and QLED. Today 4K technology has matured in India. Most of the OTT series or movies are being released in UHD format with Dolby Vision, Atmos, or HDR 10. So, customers have started upgrading their smart TVs for better picture and sound experience.
There is a definite shift in consumer behaviour towards smart TVs. The ANDROID TV, which also has the largest market share in smart TV OS. There is a major market share drop in the top four TV brands of the early 2010s. Their market share has reduced to a single-digit, apart from one brand. It shows our youth are willing to adopt new technology-driven products, especially in the premium affordable category of electronics. Many brands have come up during the last five years in the CDIT category.
Among new technologies in smart TVs will be a voice-driven user interface (UI). Through AI, one can connect all the smart devices and the TV will be the largest screen in one's household. With new features coming up in Google TV, it is changing the whole way of TV viewing and the search experience. Through smart analytics how the consumer will now spend more time viewing rather than searching is where most of the brands are working now.
Smart TV has a long way to go in India. The journey has just begun for premium affordable brands.