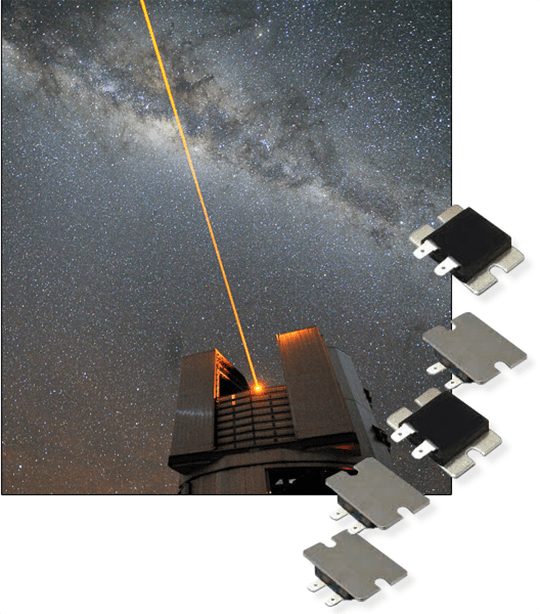 November 28, 2018 – New Yorker Electronics has released the RCD Components Miniature 300W Non-Inductive, Low-Profile Chassis Mount Resistors in both the CM300 and CM300L Series.
RCD Components, a global leader in the manufacture of passive components, developed the CM300 and CM300L Series for power Supply manufacturers looking to save space, height and weight. The RCD CM300 is rated up to 300 Watts and is less than 1/10 the size and weight of a conventional RE80 250 Watt chassis mount resistor — at a significantly lower price.
The series is less than half the height of an SOT227 package and quicker and easier to mount. It is essentially vibration-proof and with insulation ratings up to 5KV.

RCD's CM300 series is non-inductive and features a wide range of resistance values (0.1 ohm to 1 Meg). The CM300 model features .187-inch male quick-connect terminals and the CM300L features flexible insulated leads with a range of customized terminations. Burn-in, military-screening and numerous design modifications including different diameters, lengths, materials, values, markings, lead/Pb terminations and others.
Attached to a suitable air- or water-cooled heat sink, RCD's CM300 proprietary flame retardant epoxy insulation ensures optimal environmental protection and dielectric strength. Applications for this chassis mount heat sink include automotive, medical equipment, high voltage power supplies, pulse generators, X-Ray equipment, RF generators, laser systems, EMI/RFI filters, snubber circuits, bypass and coupling circuits and other high voltage or power requirements.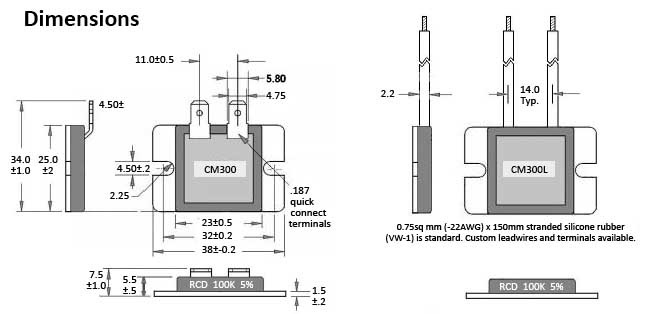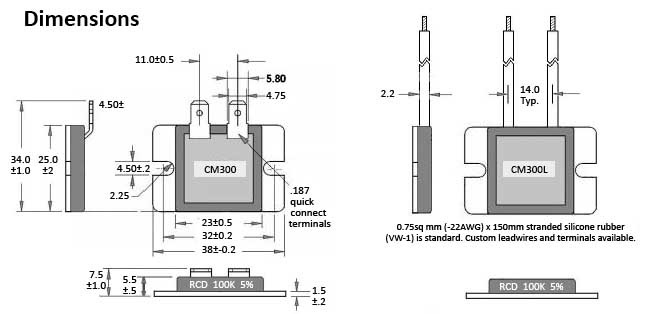 When ordering, please specify Resistance and Tolerance. As a franchise distributor for RCD Components, New Yorker Electronics supplies its full line of Resistors, Networks, Ceramic and Tantalum Capacitors, Inductors, Transformers, Magnetics, Coils, Chokes, Delay Lines, Electro-Mechanical Assemblies and more.
Features & Benefits:
300W with Low Profile & Small Size
 Non-Inductive, Light Weight
High Stability/Reliability
Wide Resistance Range
Up to 5KV Insulation Voltage Available
Virtually Vibration-Proof
-55°C to +175°C operating temperature
RoHS is Standard
Applications:

High Voltage Power Supplies
Automotive
Medical Equipment
Pulse Generators
X-Ray Equipment
RF Generators
Laser Systems
EMI/RFI Filters
Snubber Circuits
Bypass and Coupling Circuits
For more information, Please visit at : www.newyorkerelectronics.com