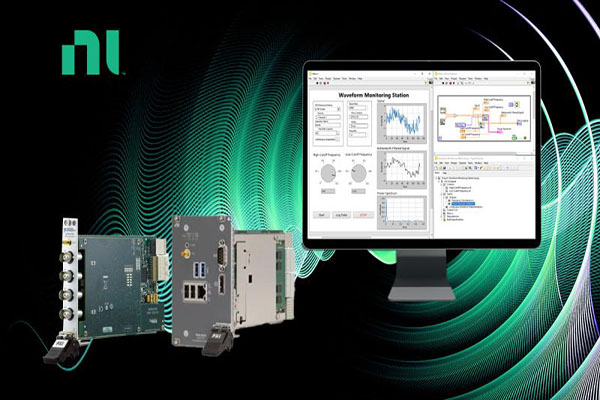 element14 is now stocking NI's audio and acoustic test solutions that enable engineers to test increasingly complex sets of audio devices easily, quickly and precisely.
The rapid growth of electronic products adopting a voice-command user interface, driven by the increasing use of IoT devices and AI applications, has introduced new challenges to acoustic and functional product testing. The analogue and digital audio and acoustic production test solutions now available from NI provide manufacturers with easy-to-use modular and scalable system tools that can reduce evaluation time by improving data management and providing real-time system visualisation. 
Using the new NI tools available from element14, engineers will have all the capability they need for the current and future test requirements required to design, develop and deploy new products on time, as well as the ability to fully engage with manufacturing processes physically and operationally.
The NI test solution offers numerous benefits:
Meets stringent test coverage specifications through high-accuracy hardware and increased throughput.
Insulates hardware investments from product specification changes through the ability to update test steps with DUT-specific parameters in software.
Facilitates scaling and new instrument addition through broad I/O coverage and a smaller, modular footprint.
Maximises yield with data analytics and system management configurations.
The NI hardware and software audio test solutions now available from element14 include:
Audio Analyser AI AO (Hardware) – PXI Sound and Vibration Modules are designed specifically for applications like audio test and measurement, noise and vibration diagnostics, machine condition monitoring, automotive test, noise, vibration, and harshness (NVH) analysis, and laboratory research. They provide software-configurable AC/DC coupling, antialiasing filters, and IEPE conditioning to ensure precision measurements with microphones, accelerometers, and other transducers with large dynamic ranges.

 A PXIe-8822 PXI Controller can be used to create a compact or portable PC-based platform for industrial control, data acquisition and test and measurement applications. This PXI controller includes a 10/100/1000/2500 BASE T Gigabit Ethernet port, two Hi Speed USB ports, two USB 3.0 ports, as well as an integrated hard drive, serial port, and other peripheral I/Os. It provides a high-performance, compact embedded computer solution for PXI, CompactPCI, and PXI Express systems.

The PXIe-1071 4-slot PXI Chassis is designed for a wide range of test and measurement applications and provides a high-bandwidth backplane. Its compact and lightweight form factor is ideal for minimizing the footprint of an installation, making it ideal for desktop or portable use cases. The PXIe-1071 accepts PXI Express modules or standard PXI hybrid-compatible modules in every peripheral slot.
Audio Analyser AI AO (Software) – Test Workflow Pro is a software suite for engineers that provides all the test and measurement tools required to perform every step of the test process, including the ability to  connect to instruments, perform measurements and analyse data. The suite includes LabVIEW, TestStand, DIAdem, FlexLogger, G Web Development Software, SystemLink Cloud and InstrumentStudio.

LabVIEW Sound and Vibration Toolkit – a software add-on that contains easy-to-use power spectrum, swept sine and octave analysis virtual instruments (VIs). It also makes audio and distortion measurements, frequency analysis, frequency response measurements and transient analysis. The toolkit features updated analysis solutions to comply with evolving IEC standards. Users can quickly access more than 50 ready-to-run LabVIEW examples provided in the LabVIEW Sound and Vibration Toolkit.
Brett Burger, Chief Solution Marketer, Digital and Distribution Division, NI, says "The use of voice control of domestic, medical, IT and industrial devices is on an exponential path as AI becomes more pervasive and IoT devices continue to be rolled out. The NI audio and acoustic production solutions offer manufactures a comprehensive, scalable means to fully test devices and simultaneously grow with market demands."
The NI audio equipment production test solutions are available from stock at Farnell in EMEA, Newark in North America and element14 in APAC.