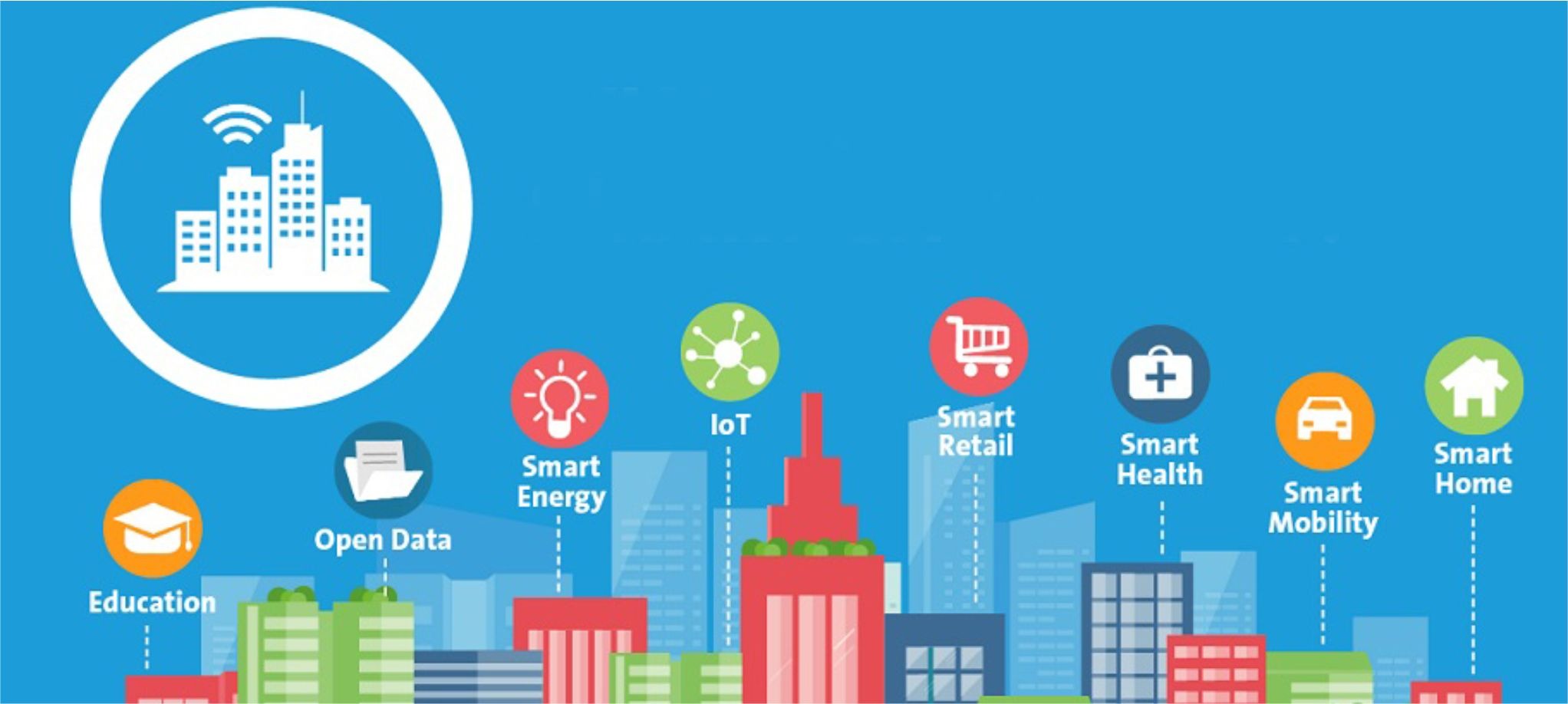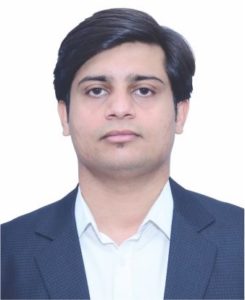 Technical progression at global scale has put more pressure on developing countries to improve their infrastructure and progress in other important areas for prosperity. India being ranked high in the list of developing nation has a lot of pressure to maintain the speed.
As per estimates, about 25-30 people will migrate every minute to major Indian cities from rural areas in search of better livelihood and better lifestyles. With the momentum, about 843 million people are expected to live in urban areas by 2050. So to accommodate this massive urbanization country needs to find smarter ways to manage complexities, reduce expenses, increase efficiency and improve the quality of life.

The top most priority for competing at the global level is the vision of our Prime Minister Shri Narendra Modi, which is the Smart City.
Now the question comes that "What is a smart city"?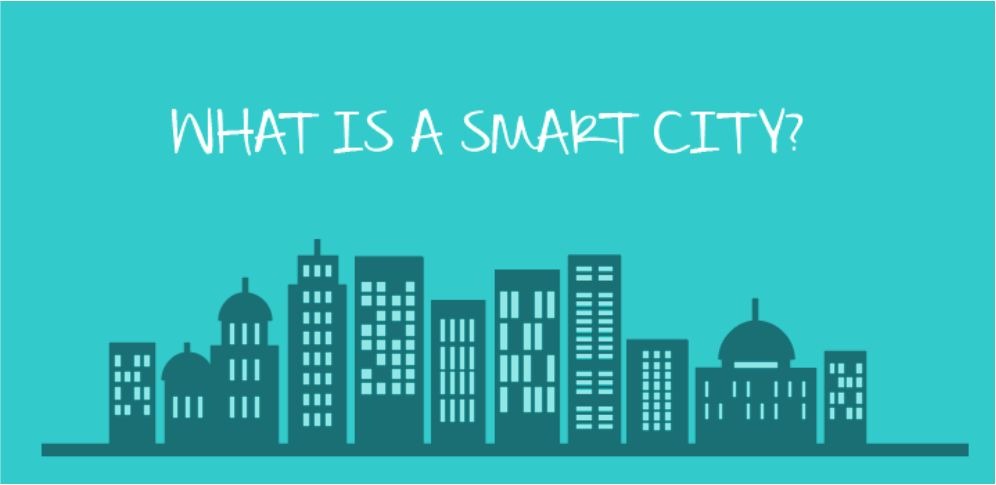 The answer is, there is no universally accepted definition of a smart city. It means different things to different people. The conceptualisation of Smart City, therefore, varies from city to city and country to country, depending on the level of development, willingness to change and reform, resources and aspirations of the city residents. A smart city would have a different connotation in India than, say, Europe. Even in India, there is no one way of defining a smart city.
What is the reality about smart city in India?

PM Modi had announced his vision to set up 100 smart cities across the country soon after his government was sworn into power, since then a race has been on among cities to land on the list that the ministry of urban development was compiling.
To comment on the reality or possibility of smart cities in India, I would just like to give an example from the recent events, just 6 months back, cheap and fast internet seemed like a dream but today India has gone crazy over Reliance Jio.
Smart cities are not a new topic in India. They have been in the pipeline for quite some time. The cities we live in today are extremely chaotic, unruly and are spreading at an uncontrolled and unsustainable rate. Smart cities seek to change that.
How it will open up multiple opportunities for Indian industries?
It will definitely open multiple opportunities for Indian industries such as the Automotive Industry, Power Industry, IT industry, Telecom industry, automation industry, lighting, renewable industry and many more.
One of the initiative taken by Indian government in their smart city mission they have entered into global smart meter race to fight utility losses.
For India, smart meters represent a possible game changer by handing power distribution companies the ability to address billing inefficiencies that have contributed to their losses and debt burden.
IoT is the next promising technology which tends to revolutionize and connect the global world via heterogeneous smart devices through seamless connectivity. Like in the rest of the world, India too has adopted the IoT Trend initial deployments are going to be in the urban or the metropolitan parts of the country.
LED Smart Lighting sector is another great field to work on. Government's energy seemed to cast a brightness over this segment with almost every corner. The LED market in India has been constantly growing over almost 50% for the last five years and is expected to sustain this growth rate in the coming five years as well as LED is a reliable and energy-efficient source of lighting which has gained a prominent spot in the Indian lighting market, owing to their numerous benefits over older lighting technology Electric vehicle industry in India. India unveiled 'National Electric Mobility Mission Plan (NEMMP) 2020' in 2013 to address the issues of National energy security, vehicular pollution and growth of domestic manufacturing capabilities.
What are Saison solutions for Smart Meter, Smart Lighting, Iot & Electric Vehicle Industry?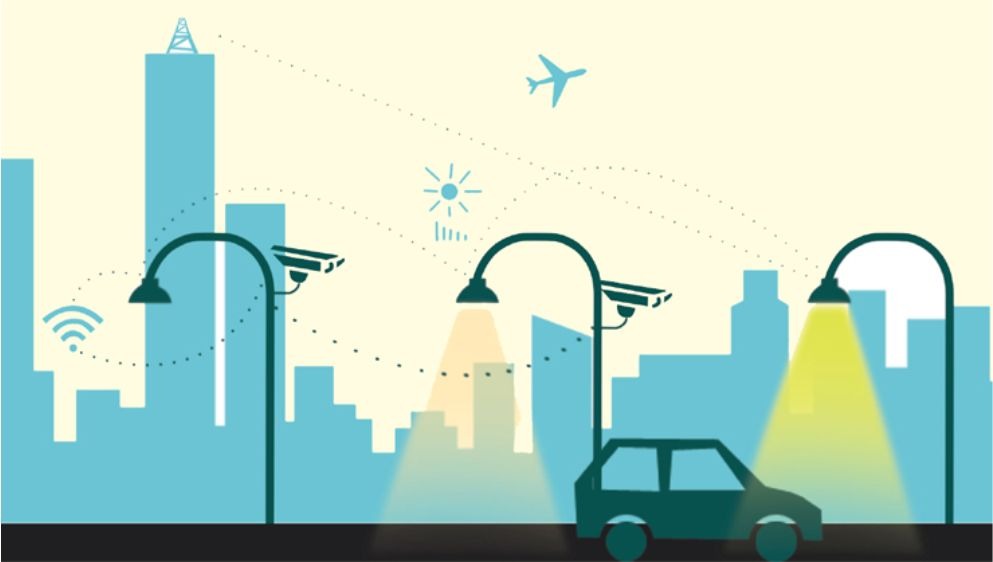 One of the major solutions that will contribute to the smart cities is the ultra-capacitor / supercapacitor.
As one of the major focus will be to reduce the pollution and eliminate the products which affect the environment adversely such as batteries, there has to be a product which replaces it. So the product is the supercapacitor. With already replaced the batteries in various applications such as Wind turbine pitch control system, energy meters and diesel generator cranking, we are continuously moving forward to replace batteries in other applications as well and thus contributing to the environment.
Passive components play a very important role in any Electronics related application. Firstly, charging devices without wires has been a huge benefit. The efficiency of wireless charging depends largely on the quality of the charging coils – these are passive devices which act as the interface between the device and the charger. Secondly, passives have been instrumental with energy storage for energy harvesting. Passive components allow for energy storage in small sensor nodes to comply with the decreasing size of devices. Lastly, passives are able to protect devices from other users. The ESD protection device, which protects electronic products from electrostatic discharge (ESD), is arguably the most important passive component. For IoT devices such as wearables, which are intended to be touched and handled frequently have to be taken care of.
Saw device, our one of the solution for communication. These devices are compact, cost efficient, easy to fabricate, and have a high performance. As our major focused being on how we can reduce pollution & products related to it, here is Saw Device which can work even without batteries and operate under harsh environments.
SAW devices can work as filters, signal processing units, sensors and actuators. They device have been widely used in different fields and will continue to be of great importance in the foreseeable future.
Lithium Ion Batteries, as part of environmental commitment, Fanso Primary batteries use raw material that reduce consumption of fossil energy & pollution. Mainly applied to commercial market, military field, aerospace, GPS and various force stations.
The Internet of Things (IoT) relies on the use of autonomous, wirelessly connected sensors to relay data about changing environmental conditions at often remote, difficult-to-reach locations. As a result, IoT sensor nodes need to be able to provide their own power over many years.
Although IoT sensor nodes may make use of energy harvesting to provide electrical power, the amounts of energy available are small and often unreliable. The sensor node generally needs some way of storing energy temporarily so that it is ready when a reading has to be taken or a message sent wirelessly. One option is to provide a small rechargeable battery or storage capacitor. However, these storage mechanisms have their own drawbacks that can limit their usefulness: rechargeable batteries wear out after a few hundred charge-discharge cycles and need to be replaced, and capacitors will not just change their characteristics over time but will self-discharge rapidly. The self-discharge can be as much as 20 percent per day, causing much of the converted energy to be wasted.
To ensure that power can be supplied over the lifetime of the IoT product, a primary battery may be needed although it could be supplemented by the combination of an energy harvesting and storage subsystem. Through the use of harvesting, it is possible to extend the usable lifetime of the sensor node before its primary battery is exhausted and needs to be replaced or the node itself is disposed.
EMI Filter, another solution for utility sector. With excellent noise suppression, Yunpen EMI Filter can be used in almost all electrical & electronic equipment.
Our high quality products for Lighting solution – Electrolytic Capacitor, Ceramic capacitor, Diodes, resistors, Varistors, MOSFET, COB, SMD LED, SPD, Sidactor, Thyristor etc are quite cost competitive.
Other than this, Saison also offers RF Antenna, GPS Antenna Ferrite Bead, Inductor, Wireless charging coil, NFC product & displays and look forward to support with many components & products.