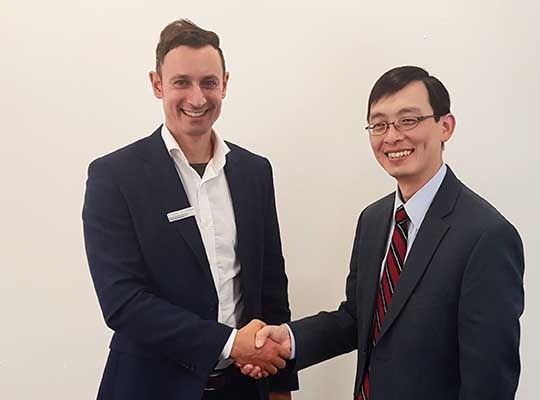 Munich, 09-Jan-2019 – Test and measurement specialist Rohde & Schwarz and semiconductor manufacturer Marvell have demonstrated successfully, for the first time ever, all the 1000BASE-T1 compliance test cases for layer 1 (PHY). Using validated chipsets from Marvell and test equipment from Rohde & Schwarz, OEMs, Tier2, System Integrators and test houses can set up Automotive Ethernet networks that are fully compliant with 1000BASE-T1 specifications.
All major car manufacturers are implementing Automotive Ethernet as a solution for in-vehicle communications. Such a technology is beneficial due to much higher data rates and lower costs. In order to provide a reliable platform for a large volume of data using the network, test and validation of the chipset design is crucial.
Engineers who have the task of integrating in-vehicle networks can now benefit from a chipset that is fully compliant to the 1000BASE-T1 specification as well as from a T&M solution that can provide consistent, accurate and fully compliant test capabilities for Automotive Ethernet, including reporting features. This enables faster development processes and gives the engineers confidence in reliable performance of their products.
A leader in Automotive Ethernet, Marvell introduced the first 1000Mbps Physical Layer transceiver optimized to meet the high bandwidth requirements of connected and autonomous vehicles. The automotive industry is being disrupted by trends such as electrification, ride sharing, and autonomous drive which is initiating the need for higher bandwidth networking.
Will Chu, Vice President and General Manager, Automotive at Marvell Semiconductor, Inc., said: "Marvell is excited to partner with Rohde & Schwarz to showcase the compliance of 88Q2112 to the IEEE 802.3bp standard that defines the physical layer specifications and management parameters for 1000Mbps operation over a light weight single twisted pair copper cable."
Dr. Nik Dimitrakopoulos, responsible for Automotive Ethernet & Infotainment at Rohde & Schwarz, said: "We are extremely happy to be the first T&M vendor to successfully pass all 1000BASE-T1 PHY test cases together with Marvell, one of the major chipset providers. This shows that our solution based on an R&S RTO oscilloscope and an R&S ZND vector network analyzer provides consistent, accurate and trustworthy results. We continue to push the boundaries for faster Automotive Ethernet. Rohde & Schwarz looks forward to working closely with innovative partners like Marvell and their customers, providing a fully functional 1000BASE-T1 PHY compliance solution.