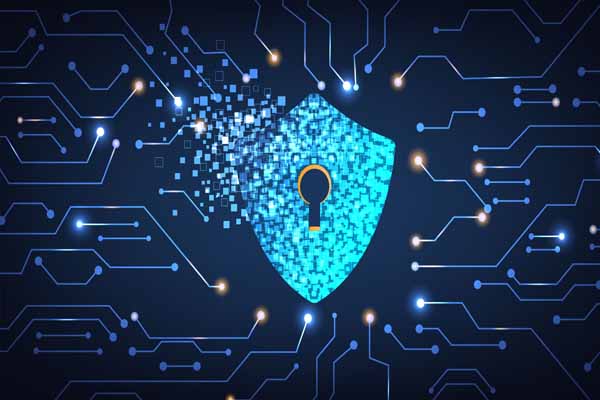 It is not an overstatement to say that the dawn of the 21st century has brought seismic changes in how we live and work. In fact, ever since the pandemic wreaked havoc across sectors, various disruptions have emerged at the fore. However, arrival has also acted as a catalyst, causing enterprises to embrace cutting-edge technology such as artificial intelligence (AI), machine learning, and data analytics, among others. According to Gartner, 91% of businesses are involved in some form of digital initiative, and 87% of senior business leaders rank digitalization as a top priority. Today, the adoption and implementation of new-age technology have become critical for the organization's survival. Furthermore, with digital transformation dominating the globe, safeguarding data from criminals has become a significant concern for businesses. In this scenario, various cybersecurity threats, such as malware, ransomware, spam, and phishing, have paved their way into the corporate landscape. As a result, cybersecurity has become a necessity for businesses and individuals who rely more on technology to store and share sensitive information, and its importance has grown over time. This is where the need for predictive and behavioral detection has emerged and taken center stage in order to provide the best possible security.
Predictive Analytics: An Approach
Predictive analytics is a branch of science that employs statistical data modeling, artificial intelligence, and machine learning techniques to predict future consequences based on probabilistic algorithms and historical data. This data can then be used to train algorithms to detect patterns and alert security teams when a new attack is detected. In fact, the primary goal is to go beyond simply knowing what happened to provide the best prediction of what will happen in the future.
According to Market and Market, global predictive analytics is poised to grow at a CAGR of 21.7% over the next five years, reaching $28.1 billion, with India being no exception. The report also stated that the increasing use of new-age technology, acquisition, and product launches are driving the strategy's adoption. Furthermore, companies worldwide, including finance, healthcare, commerce, and manufacturing, use a strategy that benefits them in a variety of ways.
Behavior Detection: An Understanding
Behavioral detection is concerned with monitoring the behavior of users and systems to detect anomalies that may indicate an attack is in progress. This detection relies on real-time monitoring of network traffic, user behavior, and system logs to identify any unusual activity. Furthermore, the trained operative will be able to recognize and analyze behavior cues validated as reliable indicators and predictors of suspicious and threatening behavior.
Moreover, detecting advanced persistent threats (APTs) is another typical use of behavioral analytics in security. When a hacker has sustained access to a server belonging to a company, an APT occurs. However, behavioral analytics can identify APTs because their algorithms watch for unusual activity that an APT might exhibit. For instance, if a user suddenly starts accessing files or applications that they haven't used before or if a system starts sending large amounts of data to an unfamiliar IP address, this could indicate that an attack is underway. Hence, behavioral analytics has become important in providing value to consumers and businesses alike.
Pros and Cons of the Strategies
Without a doubt, technology is significantly transforming network security by providing numerous benefits to security teams and improving organizations' overall threat detection capabilities. However, with pros, the strategies have some limitations. So let's delve into the advantages and disadvantages of predictive and behavior detection.
Since predictive detection relies on probabilistic algorithms and historical data to identify behavior patterns, it is most effective for detecting known threats. As a result, it is less capable of identifying fresh, undiscovered threats. However, because these types of attacks frequently display consistent patterns of the trait, it can be beneficial for identifying attacks that are part of a more extensive, more organized campaign. Contrarily, behavioral detection, which focuses on identifying anomalies rather than relying on historical patterns, is more effective at detecting new and emerging threats. As there may be many valid explanations for unusual behavior, such as a user trying out a new application or a system undergoing routine maintenance, it can also result in a large number of false positives.
In a nutshell, different organizations are utilizing the potential of both behavioral and predictive detection to stand out from the competition. In fact, businesses can develop a more thorough approach to threat detection and prevention by using predictive models to identify known threats and behavioral monitoring to identify new and emerging threats. Thus, as new-age technology advances and data becomes more socialized, predictive and behavioral detection will be even more beneficial for businesses to use data compliant and respectfully.
Predictive and Behavioral Detection: The Need of the Hour
Unquestionably, the rise of digital transformation has increased cybersecurity threats. Predictive and behavioral detection has become increasingly important for identifying and thwarting cyberattacks in this context. While each strategy has its own opportunities and obstacles, combining them can undoubtedly produce a more thorough and effective security strategy that enables an organization to get the best possible outcomes for the future. Organizations must stay ahead of the curve and employ the newest technologies and strategies to safeguard their sensitive data and systems as cyber threats develop and become more sophisticated.