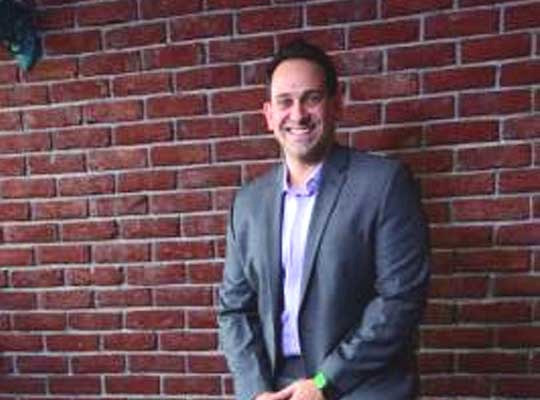 New Delhi – June 13, 2019 – Ali Hosseini has been honored with a prestigious service award from the LoRa Alliance. This announcement was made during the meeting of LoRa Alliance 11th All Members in Berlin, Germany and LoRaWAN Live Day. The Berlin LoRaWAN Live program covers a wide range of LoRaWAN topics presented by all IoT trends and member companies, including vertical market-specific used cases, development of IoT market, technical workshops.
Ali is the Co-Chair of the LoRa Alliance Marketing Committee and the Founder & CEO of SenRa, a PAN India LoRaWAN network operator. He has been closely working with Co-Chair Charles Paumelle, Marketing Director Emma Pearce and Donna Moore, CEO & Chairwoman, by running the marketing committee meetings and further in formulating and implementing marketing strategies of LoRa Alliance.
As a contributing member of the LoRa Alliance since August 2016 and an IoT enthusiast, he strives to leverage innovative wireless technologies and solutions to improve quality of life and provide valuable insight in Low-Power Wide-Area Network technologies.
"It's an incredible honour to be selected for this prestigious award, and it's a testament to the dedication and vision of the entire LoRa Alliance team as we have worked tirelessly to set and achieve goals for all the contributing members of the LoRa Alliance, said Ali Hosseini, LoRa Alliance Marketing Committee Co-Chair, LoRaWAN Ambassador and CEO SenRa. "As a global organization we realize the potential of LoRaWAN to be the transformative technology to usher in the making of smart cities. I hope to contribute to the continued growth of the LoRa Alliance and the adoption of LoRaWAN."
"The LoRa Alliance is dependent on our member ecosystem to drive the success of the alliance and promote LoRaWAN technology," said Donna Moore, CEO and Chairwoman of the LoRa Alliance. "We are grateful for the support of all of this year's award winners and proud to recognize and thank Ali for his significant marketing contributions and promotion of LoRaWAN in India."
For more information, visit : www.senraco.com