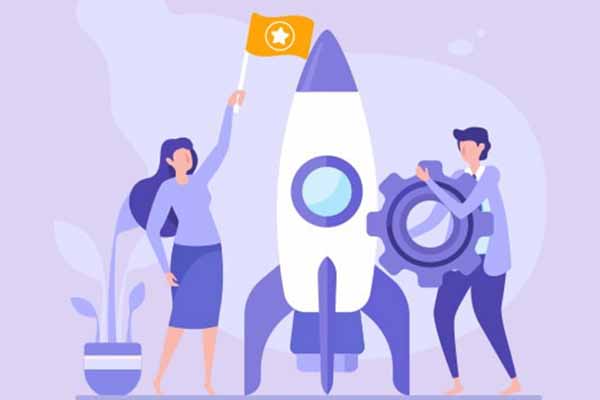 Dr. Jyotirmayee Dash launched India's first Terahertz company, TeraLumen Solutions, in 2019. The cutting-edge technology developed by TeraLumen reduces the need for repeat surgeries and increases the accuracy of detecting cancer margins. TeraLumen is on a mission to transform the way the world diagnoses cancer margins using AI-enabled Terahertz technology, despite the limitations of the current DeepTech ecosystem, which poses challenges like lack of available components, high import costs, etc. 
Laina Emmanuel and Dr. Rimzhim Agrawal together founded Brainsight AI. Their first product, VoxelBox, uses AI-based 'connectomics' to generate personalised brain maps of connections in the nervous system. This provides doctors with objective, and accurate information, to plan personalised medical care. Such tech can enable early detection as well as monitoring of neuropsychiatric disorders. Mental health is one of the most acute issues we face currently. There has been substantial investment in research to understand the brain and function better, but health outcomes for those suffering from mental health issues has not changed significantly – Brainsight aims to change that. 
In a recent address, PM Narendra Modi called upon entrepreneurs and stakeholders to identify ten problem areas facing the common man which can be solved using AI. New technologies like AI and 5G have the potential to transform diverse sectors, including healthcare, education, agriculture, and many others. Within the Indian start-up ecosystem, how are women entrepreneurs, especially in the area of DeepTech, pushing the envelope and tackling some of the toughest challenges faced by our people and planet, keeping in mind the vision for a developed India? And what do Dr. Jyotirmayee Dash, Laina Emmanuel, and Dr. Rimzhim Agrawal have in common?
Creation:
It's the creation of DeepTech start-ups to solve for some of the most critical socio-economic and environmental problems. According to a McKinsey & Company report, female founders are the driving forces behind start-ups that address menstrual health, maternal health, fertility, contraception, and menopause. However, it's not just in the health sector alone that we see women founders step up to the plate. According to a NASSCOM report, the percentage of women-led start-ups has increased from 8 percent to 13 percent between 2014 and 2019, and in 2022, 18% had at least one woman founder. Among the new unicorns that have come up, 10% of Indian start-up unicorns are women-led, and 20.37% of women are MSME owners, accounting for 23.3% of the labour force. 
There is an increasing number of women-led start-ups using AI (artificial intelligence), machine learning, material sciences and biotechnology, and other technologies to offer new-age solutions for diverse sectors. These women leaders are passionate about their mission and are creating solutions for critical challenges faced by our society – solutions powered by DeepTech, for real-life applications that go beyond the service model.
For example, in light of the looming climate crisis, India has pledged to achieve net zero by 2070 at COP26. Achieving this goal requires innovation which plays a vital role in the production, distribution and adoption of renewable energy in a country still largely dependent on fossil fuels.
Battery:
Take for example, Pune-based Rechargion, co-founded by scientist Dr. Manjusha Shelka. She invented the technology used to develop their innovative products – rechargeable sodium-ion and lithium sulphur batteries., Rechargion is tackling the issue of sustainable energy storage with affordable, safe, and sustainable battery cells that offer competitive performance and a green alternative to the widely used Lithium Ferro Phosphate battery. Their Na-ion battery has the potential to avoid around 25 tCO2e emissions per vehicle, and Rechargion's end-to-end domestic battery cell manufacturing makes this technology ideal for India, leading to affordable energy access and greater self-reliance.
Women are charting their path in this highly demanding sector, and their contribution to the planet, improving our daily lives, and creating on-ground impact is undeniable. Enabling equal opportunity for women in DeepTech and innovation then is not just a matter of fairness, but a path to achieving a more gender-diverse and equitable economy. According to a study by CTI, companies replete with both inherent and acquired diversity out-innovate and outperform the competition. Hence, diversity impacts not just innovation but also market growth; with a high-return potential and willingness to take risks for causes they believe in, women in DeepTech are certainly leaving their mark and spearheading transformational change in the vision for developed India by 2047. 
About the author:
Aathira Jayaraj is Director, Partnerships & Outreach and Dr. Kshama Kothari is Director, Health & Wellness at Social Alpha. Views expressed are personal.