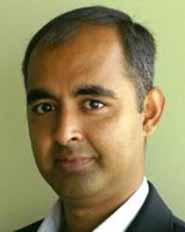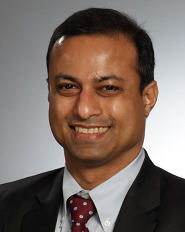 How are Indian operators manoeuvring as 5G rollout in India gets more optimistically a reality? Enea Openwave is a company which is making the 5G rollout a reality. Data and traffic will be the new chaos and managing this pool, Enea Openwave has their ready-to-market solutions. In an exclusive interview, Indranil Chatterjee, Senior Vice President of Products, Sales & Marketing, Enea Openwave & Kishor Panpaliya, VP of Americas and APAC, Enea Openwave talks about their offerings, challenges and future of 5G in India and how telecom operators can make the best out of next-gen network business.
TimesTech Buzz: What are the challenges for 5G rollout in India, and how will it change the mobile data and internet services there?
Indranil Chatterjee: Indian operators have already invested heavily in the rollout of 4G. As the infrastructure matured an increasing number of operators began to compete with each other, resulting in dramatically reduced prices for mobile data and internet services. This led to a new user boom which has been putting an increasing strain on the existing network ever since.
With the onslaught of Covid-19 and the acceleration of digital transformation, India needs 5G more than ever. The pandemic has structurally changed data consumption behaviour amongst Indians and the result is that networks are running at capacity due to the sudden growth in data usage, and in some cases over capacity, leading to acute congestion and this is negatively impacting the user experience. 4G speeds in India have been significantly lower than 4G speeds in some developed countries, so boosting 4G LTE network capacity is a priority for operators in the short term but what is truly needed is a paradigm shift in enhancing radio bandwidth and that is where 5G comes into play.
However, the path to 5G faces hurdles. The 5G spectrum timeline is unclear. Are operators – particularly those hit hardest as the price wars rage – prepared to pay a hefty price tag? Perhaps understandably, some operators are more interested in defining 5G use cases before they commit to heavy spectrum and core infrastructure investments. Rather than simply parachuting use cases from developed countries, India can prioritize the development of 5G towards advancing local use cases that can drive economic growth (e.g. industrial automation, e-commerce, transportation, rural broadband, video conferencing etc.).
Indian operators are increasingly putting more focus on 5G preparation by conducting trials and changing their network architecture to be 5G-ready. Some have announced homegrown 5G solutions and have initiatives to develop affordable smartphones.
With 5G investments looming, operators will be forced to re-evaluate the economics of mobile data and their pricing strategy. 5G provides a bigger market for mobile operators – beyond the traditional consumers to enterprises and industries.
TimesTech Buzz: What impact will the rollout of 5G have on Indian telecoms operators, and how will Enea Openwave simplify their journey?
Kishor Panpaliya: Enea Openwave is a market leader in traffic management, cloud data management, policy and access control – all fundamental building blocks of 5G core architecture. We have a comprehensive portfolio that spans from the edge to the core and can help to alleviate RAN congestion and unify data from 5G virtualized applications. Enea Openwave is emerging as one of the most agile and innovative software providers for 5G network functions.
The company has invested heavily in building a self-sufficient centre of excellence in Pune, where we have cross-functional expertise including sales, product management, engineering, and global customer support teams. A Tier-1 operator in India has already experienced the benefits of deploying our traffic management solution and we are in the process of expanding our footprint with multiple trials under way.
Mobile data traffic has continued to rise exponentially, causing network congestion and video buffering. The lockdowns during the pandemic has only made the issue more acute. Enea Openwave plays a crucial role in helping operators optimize their network usage while continuing to deliver an outstanding video streaming and mobile internet browsing experience.
We believe that 5G presents the perfect opportunity for mobile operators in India to re-architect their mobile core network to a much lower TCO and make all 5G network functions efficient and in alignment with their internet architecture. The key to success is a 5G common data layer that is open, cloud native and simplified. This allows operators to solve the problems of vendor lock-ins while allowing the rapid launch of new services.
TimesTech Buzz: Are Indian telecom Operators ready for heavy spectrum and core infrastructure investments?
Indranil Chatterjee: The world is rapidly moving towards 5G and bandwidth hungry Indian subscriber needs this capability. However, high spectrum prices, lack of profitability and the uncertain ROI in 5G is making some operators cautious. On the other hand, core infrastructure investments are progressing faster as 4G and 5G will co-exist for a long time. Existing networks can be transformed to be 5G ready, while 4G will still be the anchor point. With 5G still a year away, we see most operators focused on enhancing their 4G coverage and capacity in the short to medium term.
TimesTech Buzz: How is Enea Openwave's 5G core expertise empowering Indian telecom operators?
Kishor Panpaliya: 5G core networks require a new approach to the management of data, thanks to their service-oriented, cloud native architecture. Enea's 5G Data Management portfolio stores and manages data across all 5G core and edge functions, supporting multi-vendor 4G/5G integration while breaking vendor siloes. Stratum, which is our award-winning Network Data Layer platform is built for 5G, NFV and IoT. It provides the performance and scalability required to build telco clouds that can deliver low-latency applications and services, reach billions of devices using secure REST APIs. Stratum's capabilities include:
Efficient and reliable structured and unstructured data storage, including subscription, session, policy, configuration and state data.
5G data layer functionality, enabling core network functions to be stateless
The capability to share subscriber data with OTT partners securely, in real-time and while maintaining privacy
Enea Openwave is also extending its 20+ years of traffic management expertise into 5G with a suite of Artificial Intelligence powered applications like Video Optimization, RAN Congestion Management, TCP Acceleration, Traffic Classification and Content Filtering. Our integrated 4G-5G UPF Services Gateway offers our existing operators a seamless migration from 4G to 5G.
TimesTech Buzz: While network facilities are improving, connectivity is still an issue. What are your predictions for how Indian telecom operators will deal with this in the coming years?
Indranil Chatterjee: Indian operators will invest in 5G enhancement technologies such as Massive MIMO (Multiple-input multiple-output) to deliver better coverage and capacity to transmit and receive multiple data signals concurrently. Of course additional spectrum for 5G will also be helpful when it comes to increasing capacity and other technologies like optimizing video flows when the network is congested will improve connectivity.
In addition to that, a distributed edge will really help enhance connectivity, especially when it comes to powering and monetizing 5G use cases. Put simply, it can deliver ultra-low latency and lightning fast connectivity.
TimesTech Buzz: Mobile video streaming has boomed in recent years. What is Enea Openwave doing in response to this?
Kishor Panpaliya: HD video accounts for more than 50% of all video streaming in India and QoS (video quality of service) is becoming the primary measurement that subscribers use to discern network quality. Today, at least 76% of network traffic is video and that percentage is increasing daily. Moreover, 80% of that video traffic is encrypted, complicating the task of ensuring subscriber Quality of Experience (QoE).
Telecom operators are struggling to manage RAN congestion and assure subscriber QoE. As mobile video traffic soars, operators need help to manage these high volumes effectively. Enea Openwave's Encrypted Video Management solution combines sophisticated streaming optimization techniques with secure traffic handling capabilities to deliver a virtualized solution for all video management and QoE functionalities required on a mobile network. Enea Openwave's video traffic management helps operators ensure the most efficient use of RAN and network resources, maximizing network capacity while enhancing subscriber video and web browsing experiences.
TimesTech Buzz: What are Enea Openwave's key strategies for 2020, and how do you see the market changing post-COVID?
Indranil Chatterjee: With rising mobile data traffic causing QoE issues like network congestion and video buffering, there are significant opportunities for Enea Openwave to deliver real value to Indian operators. Our solution works across traffic from all RAN vendors, across all spectrums, on all handsets and across all the video streaming applications from Netflix, Facebook and HotStar to Disney+ without the need for complex network integration or changes to the operator's Radio Network. We can extend the capacity of 4G networks and allow operators to focus their investments on 5G readiness.
We plan to leverage our global tier 1 deployment expertise and significant local presence to create a win-win scenario for Indian telecom operators, through our tested, proven and award-winning core network functions. Secondly, we have mature OEM relationships with major network infrastructure vendors who have significant market share in India and are actively engaged in migrating the packet core domain to virtual machines or containers. Enea Openwave virtual network functions have been pre-integrated and certified within their platforms, offering real choice.
We are the market leaders in our domain with more than 50+ tier 1 mobile operators worldwide and can easily leverage that expertise in India. We aim to empower Indian telecom operators so they can effectively manage the growing tide of encrypted data cost effectively while delivering outstanding QoE. Our technology helps operators stay one step ahead of the competition.