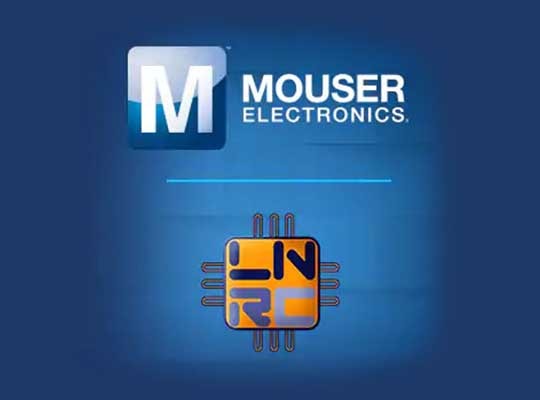 January 15, 2019 – Mouser Electronics, today announces a full and exclusive sponsorship deal with the Liga Nacional de Robótica de Competición (LNRC) — the National League of Competition Robotics—a full-year program of events for robot builders across Spain. Offering various divisions of competition for children ages nine and up, students, and pro makers, the LNRC enables teams from all over Spain to compete against each other in a series of challenges.
The LNRC was founded in 2009 to promote robotics, teamwork and excellence through the tech community in Spain. The league started as a personal project by robot builder and entrepreneur Raul Lapeira but rapidly garnered attention from the public and institutions throughout Spain. Today the LNRC operates alongside other major robotics events and technological entertainment. Lately, the LNRC has been focused on helping teams develop as stable organizations to attract and retain fans who might ultimately want to build robots themselves.
Explains Mark Patrick, Technical Marketing Manager, EMEA, at Mouser: "We are excited to be the exclusive sponsor of the LNRC. Robotics is a very exciting and functional field. While robot competitions may seem like entertainment, often robots that are built for fun turn out to have very practical applications in home, factory or harsh environments."
The first two events in the 2018-2019 LNRC season have already been completed. The league inauguration was celebrated at the Madrid Games Week fair in IFEMA (Madrid) in October and continued at Cosmocaixa in Barcelona. The events saw Madrid's Club de Robótica y Mecatrónica (CRM) take an early lead in the Pro League over Gadget Lleida of Cataluña. This month, the competition returns to Madrid for the Juvenalia fair, with monthly events throughout Spain — most open to the public — to follow.
Added Patrick, "Mouser proudly supports organizations such as the LNRC that promote electronics and engineering for all ages. Today's innovators are not just established professional engineers; they can be of all ages and come from all walks of life."

With its broad product line and unsurpassed customer service, Mouser strives to empower innovation among design engineers and buyers by delivering advanced technologies. Mouser stocks the world's widest selection of the latest semiconductors and electronic components for the newest design projects. Mouser Electronics' website is continually updated and offers advanced search methods to help customers quickly locate inventory. Mouser.com also houses data sheets, supplier-specific reference designs, application notes, technical design information, and engineering tools.
For more information, visit www.mouser.com.