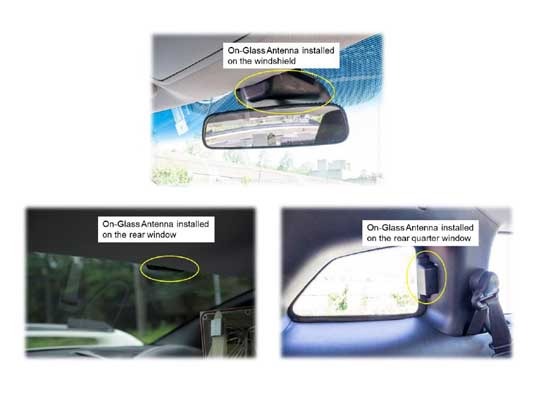 TOKYO, May 29, 2019 – NTT DOCOMO, AGC and Ericsson are considered to be the world's first 5G mobile telecommunications using antenna engaged in synthetic fused silica glass for transmitting and receiving 28. GHz 5G radio signal for stable, high-speed mobile communication in buildings, vehicles and trains.
Antenna was used to deliver 28 GHz 5G mobile communications at an average speed of 1.3 Gbps and up to 3.8 Gbps at 400 MHz within a range of 100 meters. Verification test, in which the vehicle used with several antennas was used and between 30 April to 28 May in Sumida area of ​​Tokyo between April 22 and May 28.
The radio signals in the 28 GHz band are more linear than the 4G LTE signal, so they are not strong enough to enter adequate windows in buildings, vehicles and railway cars. New glass antenna can be connected to window surfaces to achieve radio waves and relay in ideal directions for stable, high speed 5G communication under stable indoor and in-vehicle conditions.
Antennas were used in many places on the test vehicle, which includes windshield, side window and rear window, which can be transmitted to the data and can be obtained in ideal directions for maximum signal strength. As a result, stable, high-speed communication was also received in urban areas, where signal was blocked or reflected by constraints.
Small size and transparent appearance of the 5G glass antenna allow it to be installed unobtrusively in buildings, vehicles etc. without the loss of vision or appearance of the installation object.
Going forward, DOCOMO, AGC and Ericsson will continue to work with MIMO on a large scale to enable the glass antenna to refine the antenna technology, a technique that uses many antennas to transmit and receive data. It is aimed at achieving fast 5G speed and expanding 5G. Miscellaneous circumstances