Fall is here as I write this article. With the arrival of fall comes cooler weather in the typically hot-weather-state of Texas, along with shorter days. At present, the sun sets around 7 p.m. where I live. Last evening, a friend of mine asked to go out for a bike ride. We started out at 6:30 p.m. for a two-hour ride. I brought along my CatEye OptiCUBE flashlight mounted on my handlebars and switched it on when dusk arrived. It does not put out that much light—perhaps approximately 150 candelas, emitted from three (3) 5mm diameter white LEDs—but it is a necessity when riding at night to be able to see the lines and edges of the path in front of you. The flashlight is always positioned forward 10-20 meters on the route in front of me showing me what is coming up. Because the flashlight is mounted on my handlebars of my bicycle, the flashlights radiance moves with me as I turn the handlebars and re-center, always casting light based upon how I am turning and maneuvering.
As I was riding back home, I thought of this as I turned my handlebars to navigate each corner, knowing I was writing an upcoming article on automotive lighting. What I was experiencing was something similar to the idea of adaptive front-lighting systems (AFS) that are being adopted by so many automotive manufacturers.
Better Light = Greater Safety
Car manufacturers are extremely concerned with the issue of passenger safety, as they should be since the Newtonian laws of physics of large bodies say that collision force equals mass times acceleration. Darkness severely limits people's ability to perceive and judge distances with accuracy. It is estimated that perhaps ninety percent (90%) of all driving decisions are based on what people are receiving through their visual senses. Therefore, drivers and automotive manufacturers are both concerned with the best combination and usage of visible light to eliminate the problems inherent in darkened conditions. If nighttime visibility can be improved, drivers will have better perception capabilities and have a greater awareness of potential issues that may confront them. One of the areas automotive manufacturers are exploring is employing better lighting upon the roadway in front of the driver.
This is being done by looking at the replacement of traditional car headlights that may have halogen or high-intensity discharge (HID) lamps. The dramatic rise in the performance characteristics of LEDs over the past decade have brought many sufficient advantages that they are taking over large sections of exterior automotive lighting design. With their small size, ability to operate in environments with high temperatures, excellent reliability, low current consumption, and high switching speeds, they offer the automotive designer new flexibility to exploit for increased passenger safety. LEDs are well-suited to the idea of AFS because they offer greater ability to place lighting in different sections of the vehicles, coupled with the ability to change their beam shape and output intensity to suit the situation being encountered, including bad weather such as fog, which would generally require adjustments to decrease the potential for glare. An example of a leading car manufacturer employing this technology is Daimler AG with their Mercedes-Benz Intelligent Light System (ILS).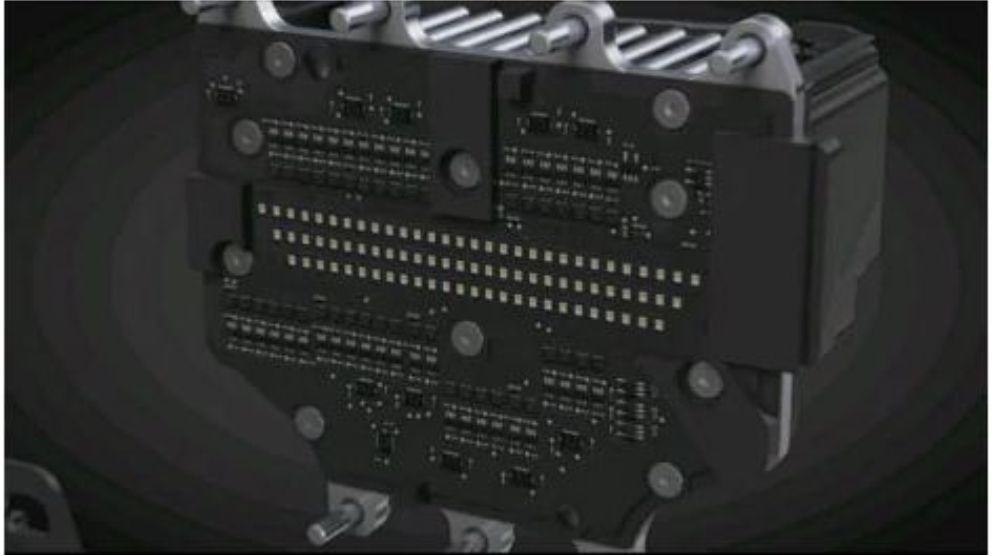 Dynamic Beams: Forward
People are familiar with the ability to transition from low beam (regular mode with other oncoming traffic present) to high beam (light cast over a greater distance, employed when no other oncoming traffic present) to maximize roadway illumination for the situation. In general, this is now performed manually. Manufacturers are working on ways to make this happen automatically based on light sensors that are installed in the car. Also, LEDs make it so that more than two steps (Low/High) can be employed. Car lights are easy to dim. Therefore manufacturers will likely make it so that the car lights vary smoothly, without sharp transitions, across a span between what is now known as a low beam and high beam mode. Directly increasing beam angle based on the car's present velocity is an obvious design choice. As the speed of the vehicle increases, it is necessary to illuminate items further down the road in order to achieve adequate reaction times.
Dynamic Beams: Curves
Just like the changing direction of my handlebars on my bicycle, manufacturers are modifying headlight designs to take into account the changing steering angle based upon sensors in the steering wheel and its associated systems. With sensors that look out onto the road to notice the driving lane framework in front of the driver, the system incorporates calculations based on the vehicle's velocity, turning rate, pitch relative to the road ahead and rotates the beam in a horizontal plane to maximize the driver's visibility for what is ahead. This throws much more light within the proper framing area to increase the driver's ability to appropriately respond. Additionally, other lights besides the front head lights have been strategically designed into the car and can be activated to increase the field of illumination for corners. They will be turned on or off as required based on the amount of cornering encountered. They can be coupled and turned on automatically when turn signals are activated so that curbs or other relevant objects might be identifiable when the vehicle is dramatically shifting from its previous trajectory.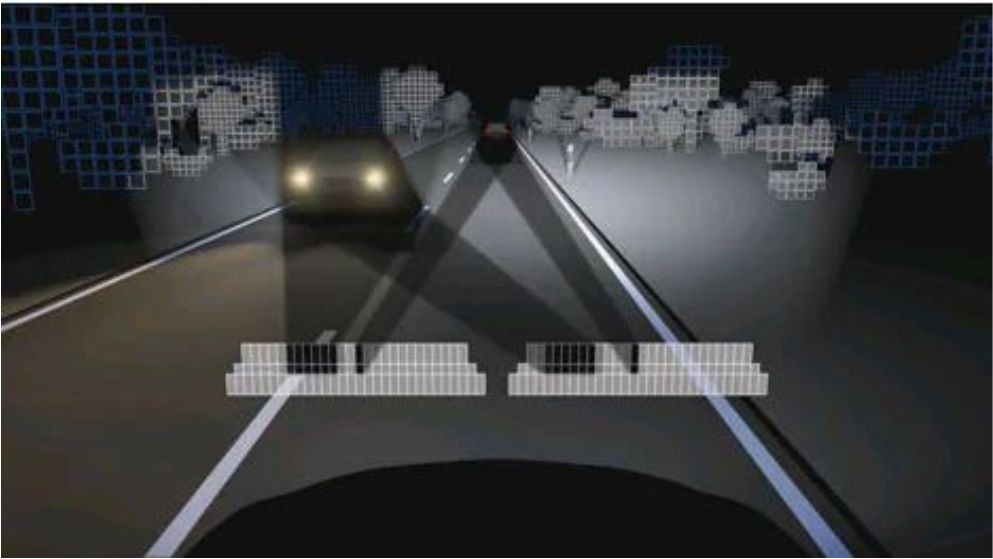 LEDs Made to Turn the Corner
One supplier that helping LEDs to turn the corner is Lumileds, a global leader that develops, manufactures and distributes groundbreaking LEDs and automotive lighting products that help customers gain and maintain a competitive edge. Building on more than one hundred (100) years of advances in the automotive lighting market, Lumileds continues to pioneer breakthrough illumination technologies—from advanced halogen and xenon lamps to state of the art LED solutions. As the world's leading supplier of lamps to the automotive industry, Lumileds equips one-in-three cars across the globe with light engines that meet the highest performance, quality, and safety standards. Lumileds Automotive LEDs maximize safety and driving comfort.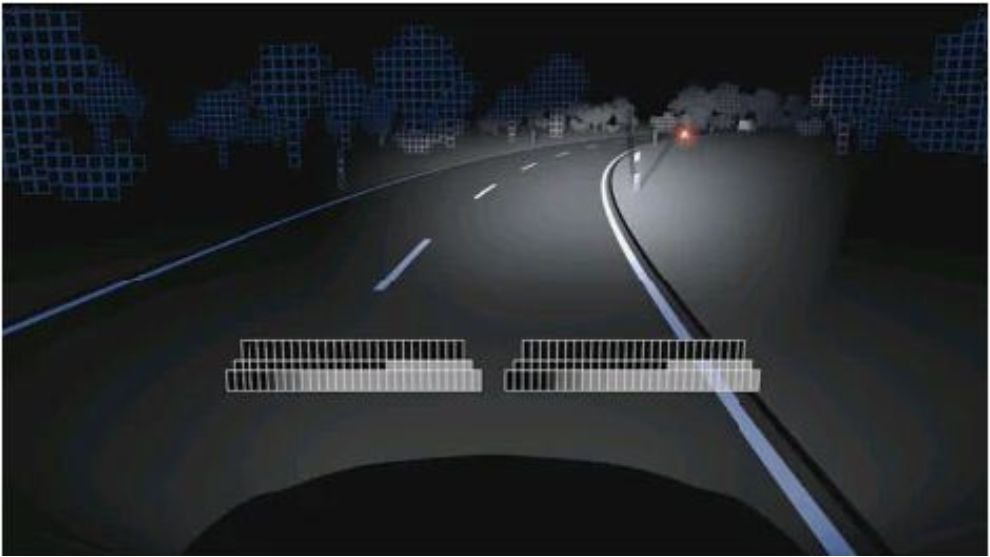 Lumileds has introduced two (2) series of products to address the AFS market space. The Lumileds LFMH/A LUXEON F LEDs and the Lumileds LAFL LUXEON Altilon LEDs. The Lumileds LFMH/A LUXEON F series are high-power, 1.9mm x 2.3mm LEDs that are specifically designed to support automotive functional intelligence systems, including Advanced Forward Lighting systems (AFS), light guide, and matrix applications, increasing design flexibility and providing high light output. LUXEON F are tested and binned at application conditions–85°C for reliability, performance and lifetime in all exterior lighting applications. LUXEON F meets both SAE and ECE color specifications and provides finer granularity than existing systems. Their small form factor allows for dense packing ability and design flexibility while their undomed package allows for precise optical control. They offer a low Vf and the industry's lowest thermal resistance which enables smaller heatsinks or smaller designs. They fit into applications including AFS low/high beam, cornering lights, front fog lights, daytime running and parking lights, and turn signals.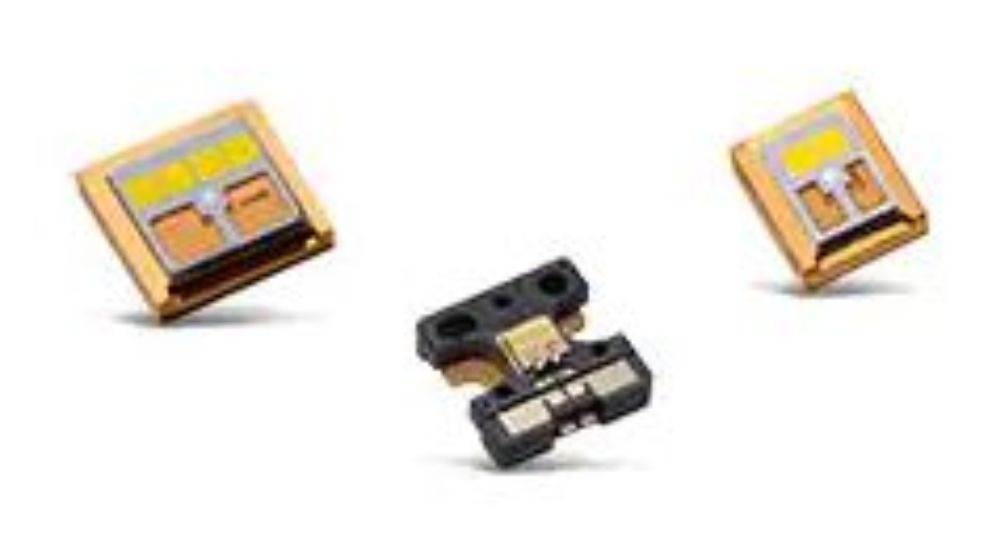 LUXEON Altilon delivers distinctive brilliant white light for your automotive forward lighting designs. LUXEON Altilon is designed and tested to withstand extreme temperatures and engineered to simplify optical design and ease of manufacturing and assembly. With advanced phosphor technology, LUXEON Altilon that meets both SAE and ECE color specifications and provides finer granularity than existing systems. They feature 1A drive current that enables high light output per package for reduced LED count. Their 150°C maximum case temperature ensures application performance at extreme conditions while offering the industry's lowest thermal resistance, which enables smaller heatsinks for smaller designs. They ate available in 1×2 and 1×4 configuration options with or without spade lugs for design flexibility while being AEC-Q101C qualified and production part approval process (PPAP) documentation is readily available.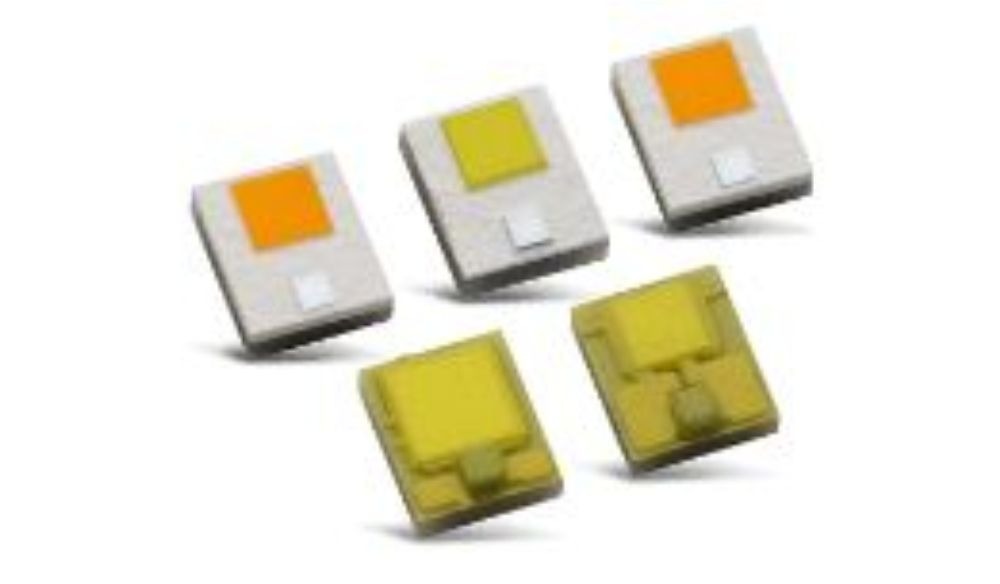 Look out for what is ahead. Be ready to join in as engineers design a new generation of head-turning automotive lighting technologies that will forever change the way we see the cars we drive. Lumileds and LEDs are making it so that we can safely see the road ahead.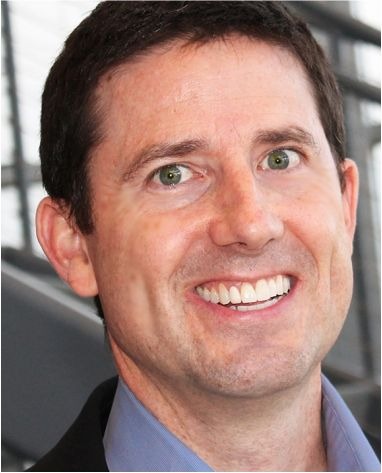 About the author:
Paul Golata joined Mouser Electronics in 2011. As a Senior Technical Content Specialist, Mr. Golata is accountable for contributing to the success in driving the strategic leadership, tactical execution, and overall product line and marketing direction for advanced technology related products. Mr. Golata provides design engineers with the newest and latest information delivered through the creation of unique and valuable technical content that facilitates and enhances Mouser Electronics as the preferred distributor of choice. Before Mouser Electronics, he served in various Manufacturing, Marketing, and Sales related roles for Hughes Aircraft Company, Melles Griot, Piper Jaffray, Balzers Optics, JDSU, and Arrow Electronics. Mr. Golata holds a BSEET from DeVry Institute of Technology – Chicago, IL; an MBA from Pepperdine University – Malibu, CA; and an MDiv w/BL from Southwestern Baptist Theological Seminary – Fort Worth, TX. Mr. Golata may be reached at paul.golata@mouser.com.