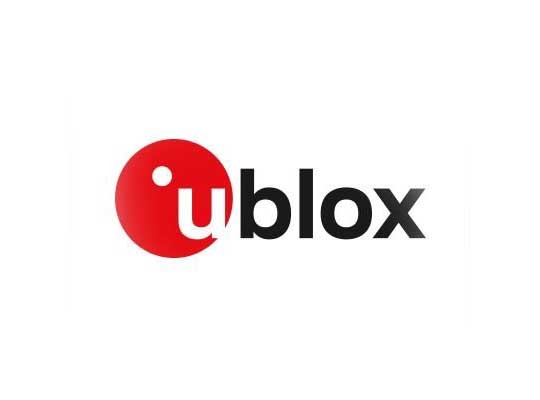 Thalwil, Switzerland – November 21, 2018 – u‑blox, a global provider of leading positioning and wireless communication technologies , today announced that it has revised its guidance figures for 2018 with expected revenues of between CHF 400 and 410 million, with EBIT in the range of CHF 47 to 52 million, and EBITDA between CHF 70 to 75 million.
In Asia, a slowdown in timing and shared devices as well as customers being impacted temporarily by the Sino‑US trade tensions will result in lower revenues for 2018 than anticipated. Moving forward, however, u‑blox is seeing a reversed trend in the second half year of 2018 with stronger progress in infrastructure, in‑car navigation, and after‑market car electronics. Furthermore u‑blox has optimized its management structure in China and re‑focused the sales team to cope with emerging application sectors.
In contrast to the turnaround situation in China, other regions continue to perform well. The Americas will profit from the deployments for LTE‑M based cellular connectivity that already accelerated business in H2 2018, and we expect strong business in metering, medical devices, wearables, and renewed growth in the fleet management business.
In the EMEA region, the very strong growth in H1 2018 is continuing into 2019, driven by an expanded demand for connected devices destined for the Internet of Things in infrastructure and telematics, as well as an increasing demand from the automotive sector, stimulated by the need for in‑vehicle connectivity.
Globally, for 2019 u‑blox expects stronger growth, supported by significant client wins such as Bosch, Leica Geosystems, and Xirgo Technologies, and major megatrends are driving sustainable demand. For instance, the company sees mobility, urbanization, new health, and industry 4.0 accelerating the expansion of the Internet of Things as well as the need for seamless and secure lifetime connectivity from a trusted supplier. Also, progress in automated driving is increasing demand for safe and reliable connectivity and positioning technologies.
Guidance for 2018 and 2019 is captured in the following table:
| | Actual FY 2017 | Updated Guidance 2018 (IFRS) | Guidance 2019 (IFRS) |
| --- | --- | --- | --- |
| Revenue | 403.7m | 400m…410m | 460m…490m |
| EBITDA | 87.4m | 70m…75m | 70m…90m |
| EBIT | 65.1m | 47m…52m | 30m…45m |
| Currency | CHF | CHF | CHF |
Exchange rate assumptions for 2019: EUR/CHF: 1.12, USD/CHF: 0.99, GBP/CHF: 1.27
Table 1: Guidance 2018 and 2019
For the mid‑term, u‑blox expects a significant expansion based on product initiatives preempting important megatrends in the industry. u‑blox has invested in new platforms in all its technologies and will participate in market expansion driven by increasing mobility and expansion of cloud services. For 2022, u‑blox sets the goal to achieve revenues between CHF 700 million and CHF 800 million, with free cash flow resulting in 7% to 10%, EBIT in 12% to 15%, and EBITDA in 22% to 25% of revenue.
Revenue M CHF
Free Cash Flow %
EBIT %
EBITDA %
700
800
7%
10%
12%
15%
22%
25%
Table 2: Mid‑term outlook 2022
Thomas Seiler, CEO of u‑blox, commented: "We are seeing good return of growth in Asia. In recent months, we have been able to win major large companies as customers in all regions. They will have a positive impact on our business for years to come. In addition, we expect all regions to continually grow as a result of strong and broad‑based measures to seek and create new sales opportunities, as our strategy continues to be profitably aligned with the world's significant megatrends. We are positive that we will continue to see a robust and growing business supporting our new guidance and our mid‑term outlook with improving profitability."